Search Divi WooCommerce Extended Documentation
Search for answers or browse our knowledge base.
The Divi WooCommerce Extended adds the following setting page to your website.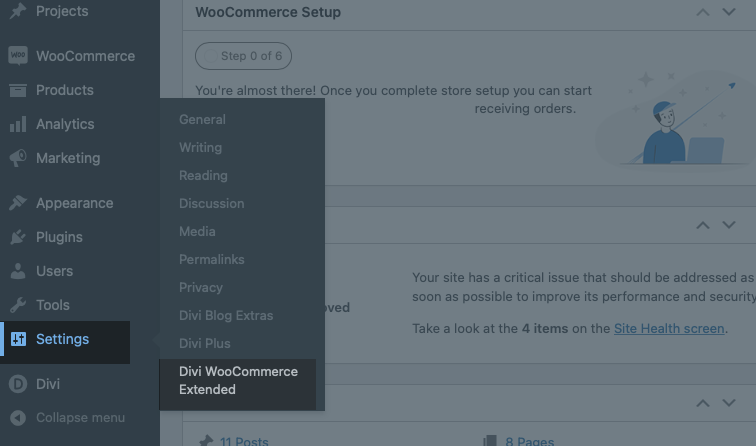 Manage Default Tabs
Here you can define custom labels for the default tabs.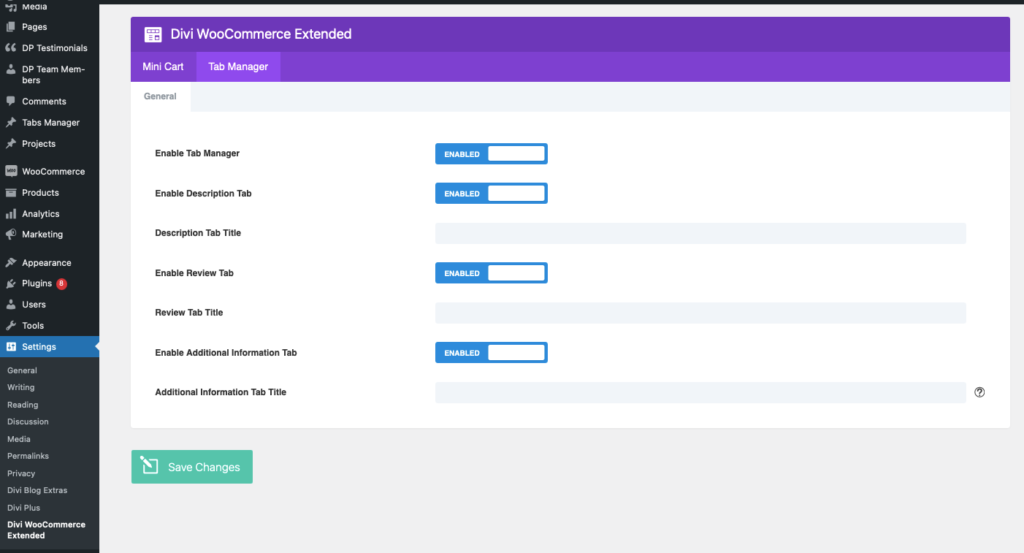 How to create new tab
Once you enabled the setting Enable Tab Manager under the Tab Manager Extension (as shown above) that adds a Custom Post Type to your website Dashboard menu is Tabs Manager.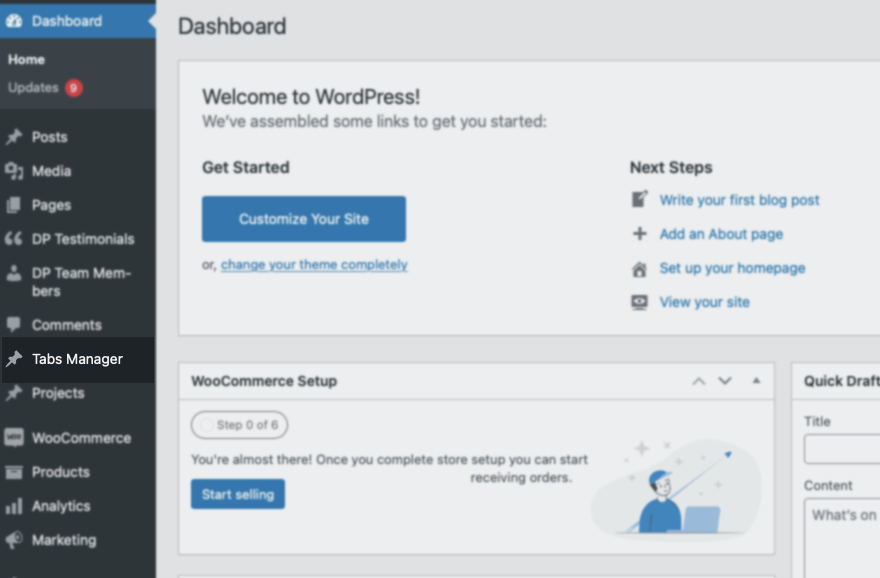 Create Tab
To create a tab, go to the Tab Manager Custom Post Type Area and create a Tab.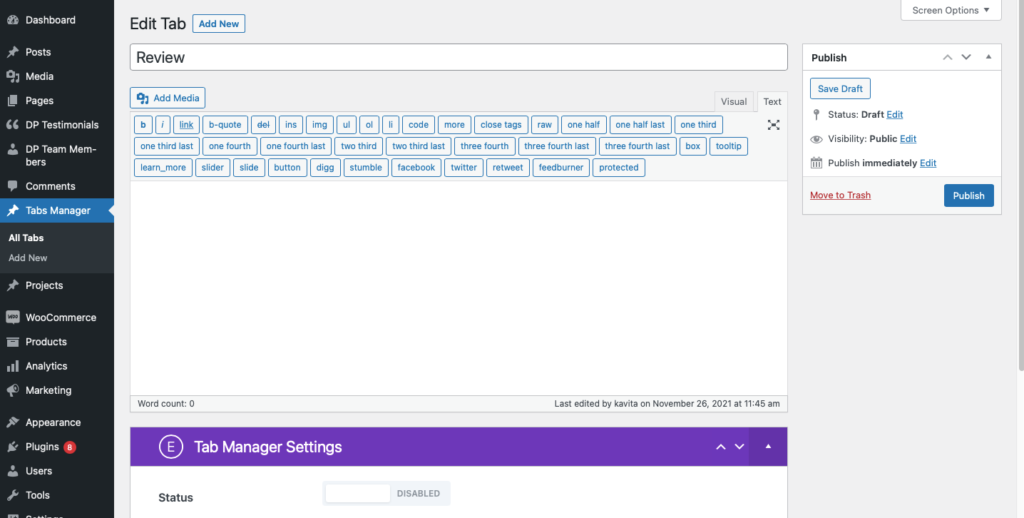 Add values as required and select the Level where the Tabs will be displayed.
Levels are:
Global Level
Product Level
Category Level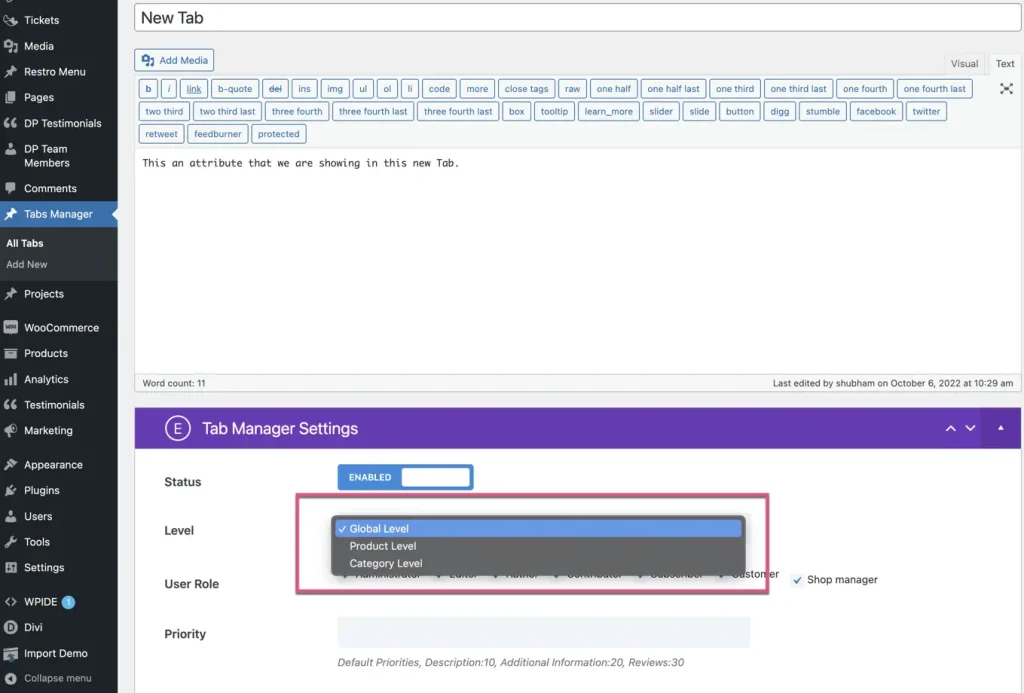 Output: