Search Divi WooCommerce Extended Documentation
Search for answers or browse our knowledge base.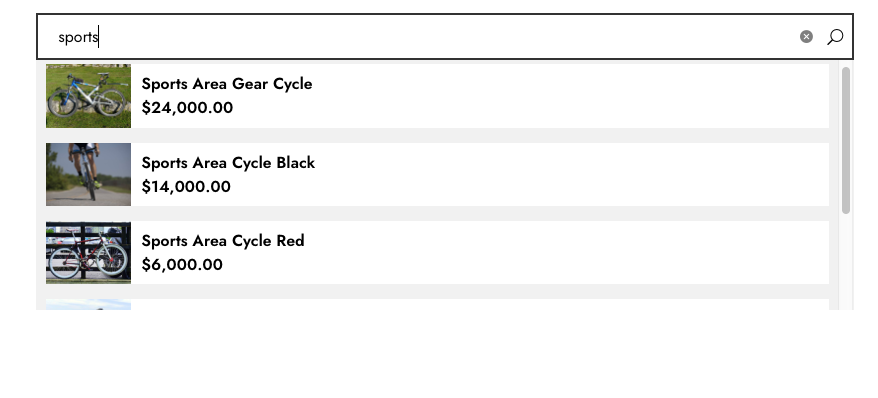 Content Options
Configuration
Search Field Placeholder: Here you can input the placeholder for the search field.
Search Result Number: Here you can define how many number of search result should be displayed in search result. If you want to display all input the value -1.
Order by: Here we can set the order type of search results.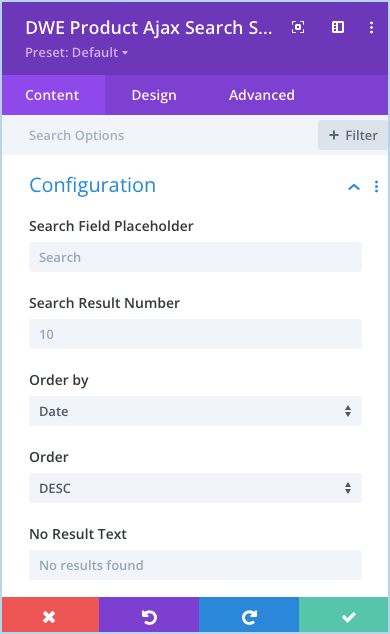 4. Order: Here we can choose the order of results. It could be ascending or descending.
5. No Result Text: In this setting you can input the custom text when no search results found for the query.
Search Area
Search In: Here you can choose search area in the post for your query from give 8 options these are Title, Content and Excerpt,Product Categories, Product Tags, Custom Taxonomies, Attributes, SKU. Select all or combination of these.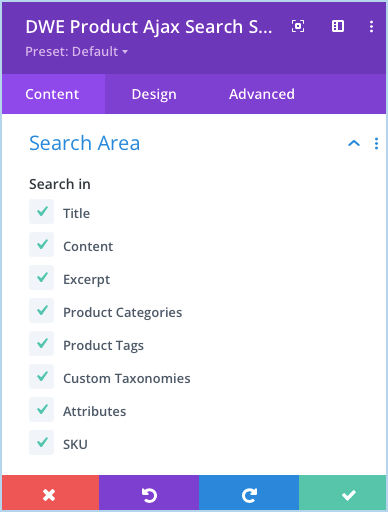 Display
Show Search Icon: Here you can turn the search icon on and off.
Display Fields: Here, you can decide what to display in the live search based upon the search query. The display options are Title, Excerpt, Featured image, price or a combination of these with a Search Icon.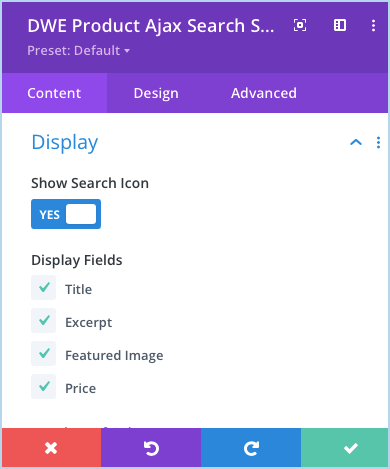 Number Of Columns: Here you can define the number of columns to display result items.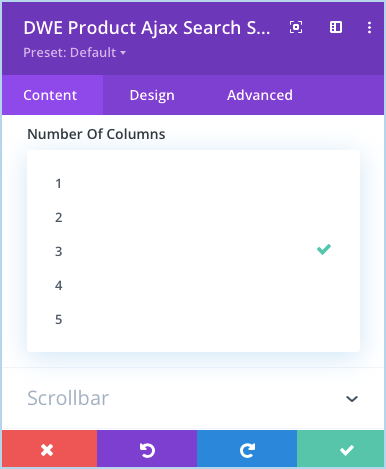 Column Spacing: Here you can set the spacing between the columns.
Use Masonry: By enabling this option you can display results in masonry view.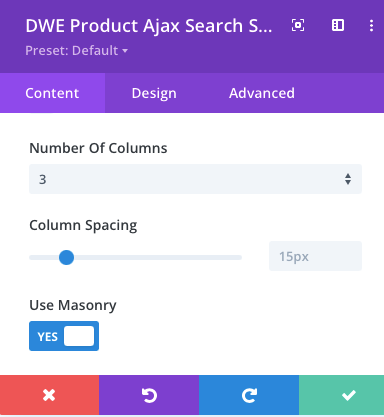 Scrollbar
This setting option gives you control to display or hide scroll bar in search results.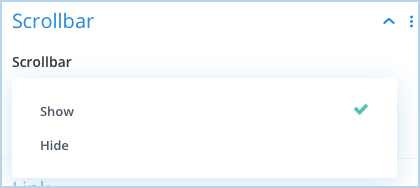 Link
Here, you can choose whether to open displayed results in the same window or a new tab.