How Can We Help?
Search for answers or browse our knowledge base.
To display testimonials add module on the page.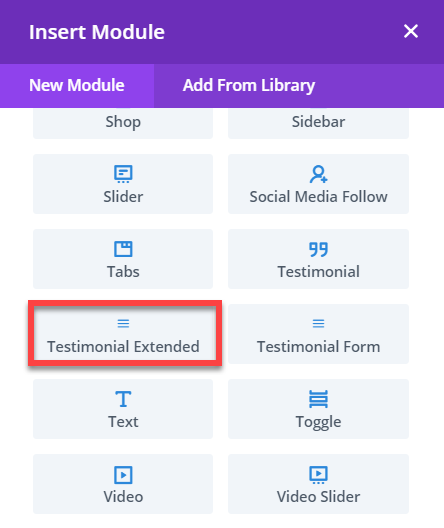 Content Options
Once the module is added to the page a module setting box is opened.
Content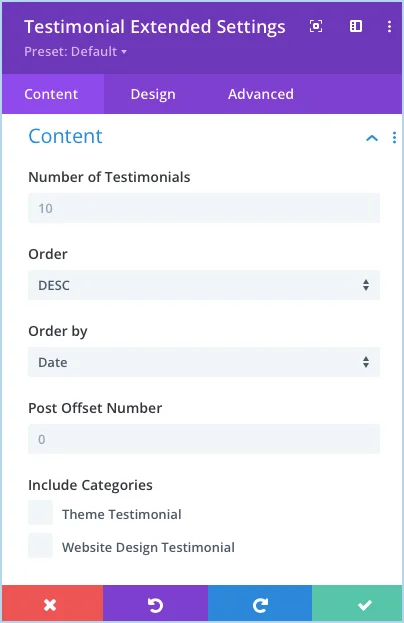 Number of Testimonials
Here you can specify the number of testimonials to display.
Order
You can choose the sorting order here.
Order By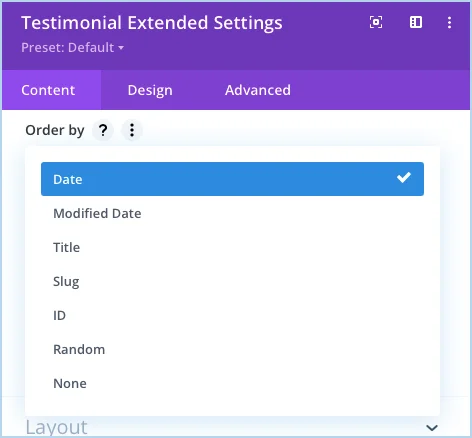 Here you can choose the order from given 7 options in which the testimonial will be displayed.
Post Offset Number
Enter the number how many testimonials you would like to skip.
Include Categories
Select categories here, if no category is selected, testimonials from all the categories will be displayed.
Layout
Testimonials Layout
Here you can select layout for the testimonials.
Enable Slider
Set as yes to display testimonials in slider form.
Slide Effect
Select the slider effect here from the given four types of slider effect Slide, Cube, Coverflow, and Flip.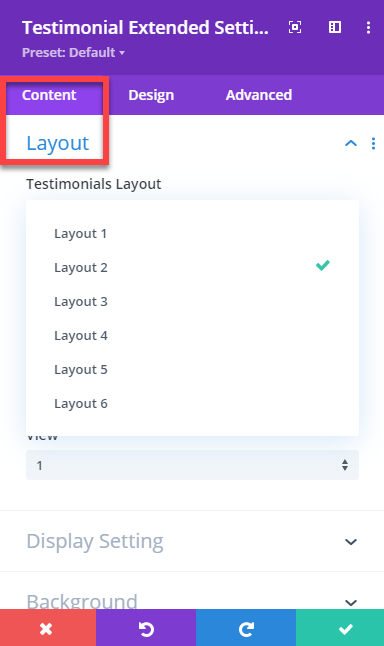 Number of Testimonial Per View
Here you can choose the number of testimonials to display per slide.
Display Setting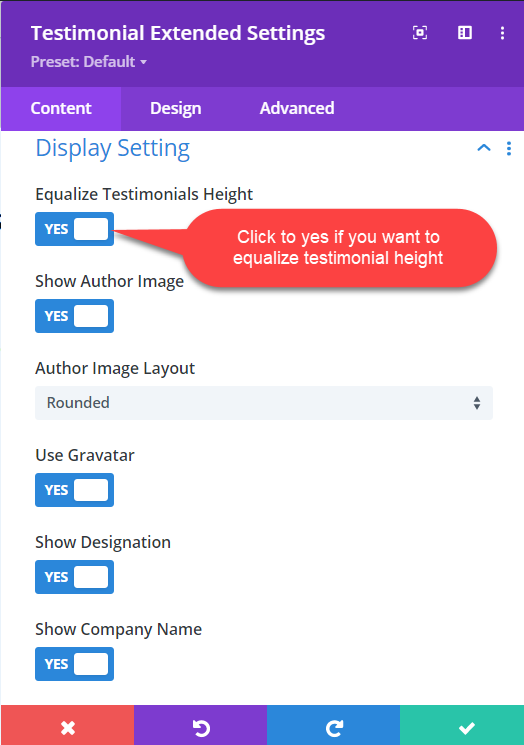 Equalize Tetimonials Height
Check this to yes to equalize testimonial height.
Show Author Image
Here you can control whether or not the author image will be display.
Author Image Layout
Here you can select the author image layout this can be rounded or square.
Design Options
Testimonial Text Settings
Here you can adjust text customization such as font, font weight, style, color, and size for Body, Author and Meta of testimonials.
Rating Settings
Check as Yes to display show rating and after enabling this option you get the star rating customization option such as font size, rated star color, and unrated star color.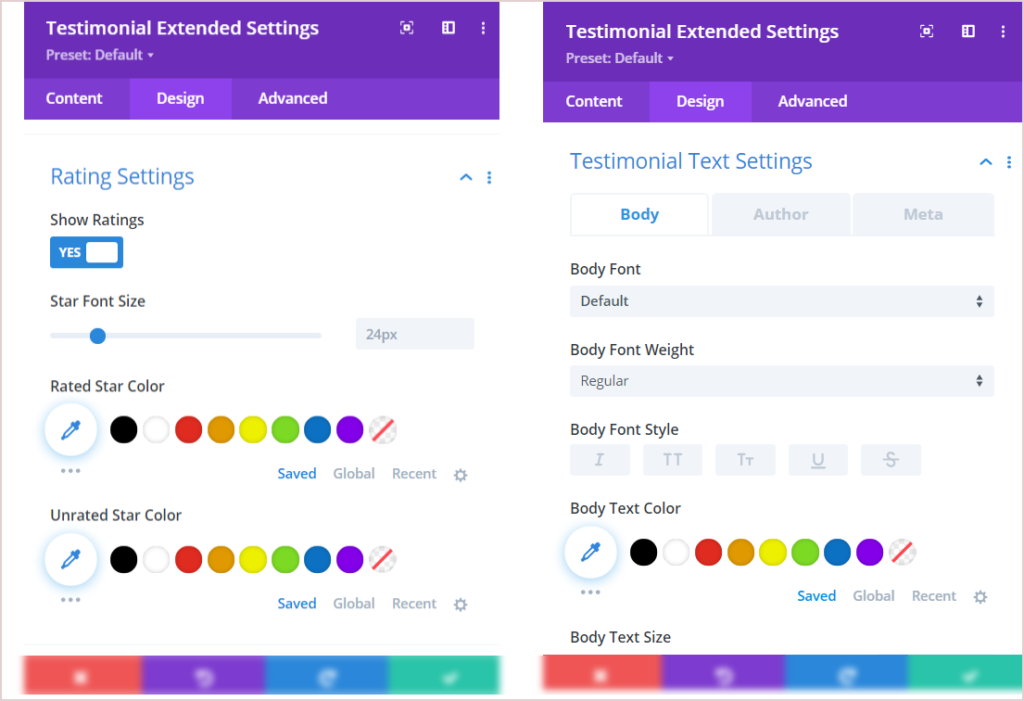 Single Testimonial Settings
Within the Single Testimonial Setting you will find all of the single slide's styling options, such as background color, padding, rounded corners, border styles, border width, and border style.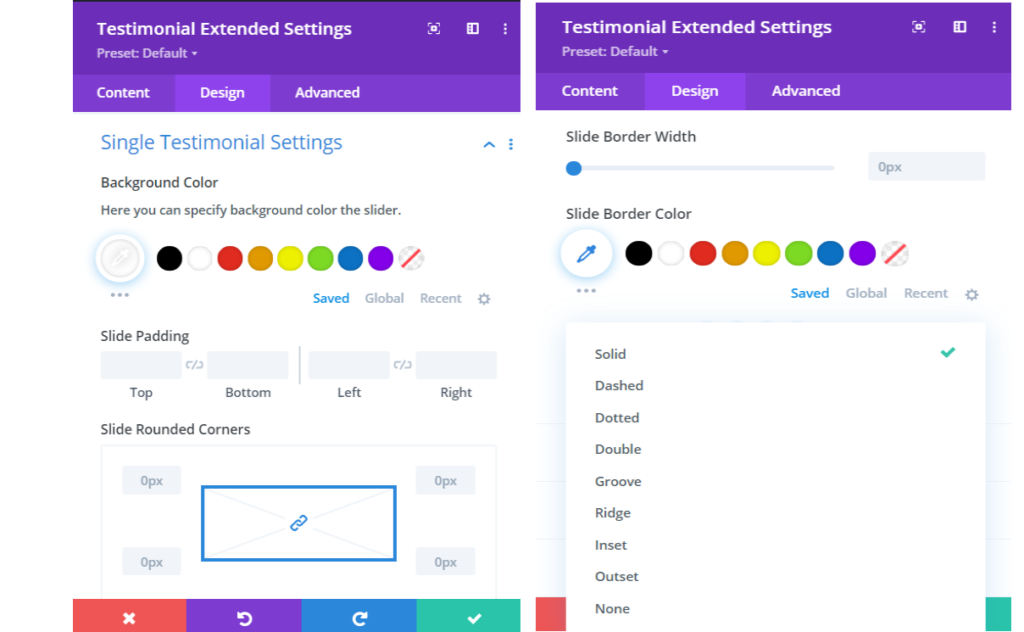 Slider Control
In the slider control area you are able to adjust the slider element such as show arrows, arrows on hover, arrow type, font size, color, show pagination and styling of active and inactive pagination.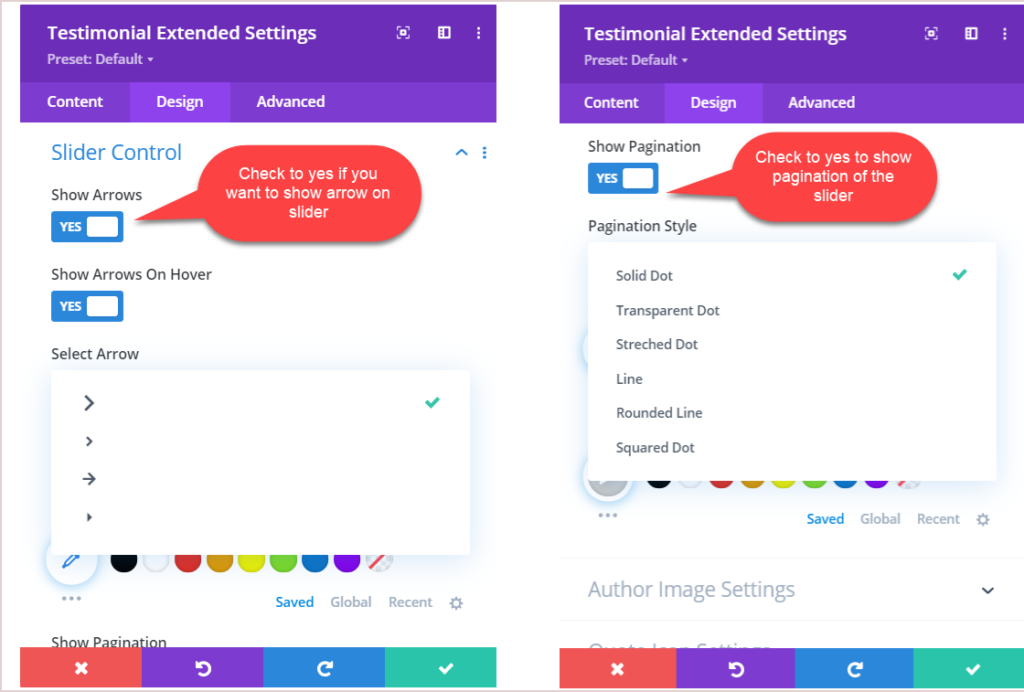 Author Image Settings
This is where you can set styling option for author image such as corners, border styles, width, color, and border style type.
Quote Icon Settings
Here you find the option whether you want to display opening or closing quote or not. By enabling the option you get quote customization options such as quote icon, size, color, and position.