How Can We Help?
Search for answers or browse our knowledge base.
How to import free Divi Restro Menu layouts
Divi Restro Menu provides free-to-use menu page layouts created using Divi Restro Menu and Divi. In order to use our free layout, this article will help you How to import Layouts on your webpage.
Download the Divi Layout
First of all, you'll need to download the Layout from the layout demo page. https://demo.diviextended.com/divi-restro-menu/downloads/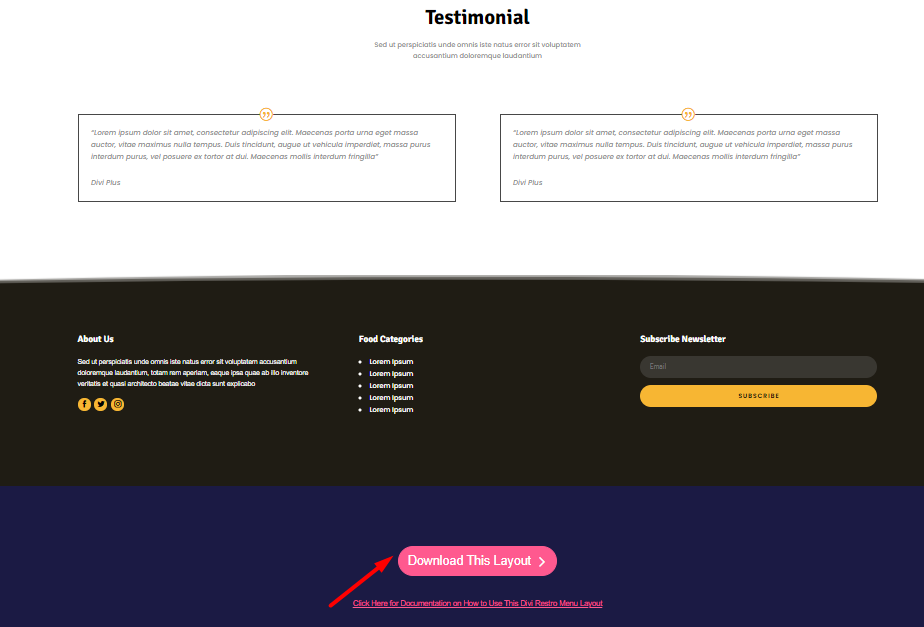 Once you have downloaded the layout zip file, extract it. The extracted file will be used in the next step.
Import Layout on Page
For importing layout on the page simply follow the below steps.
Go to WordPress Dashboard >> Pages >> create a page and click on the import & export icon placed on the purple bar.
When you click on the icon a box will be opened named Portability. Here click on Import tab >> Choose File which you downloaded & extracted then click on Import Divi Builder Layout and keep the remaining options the same.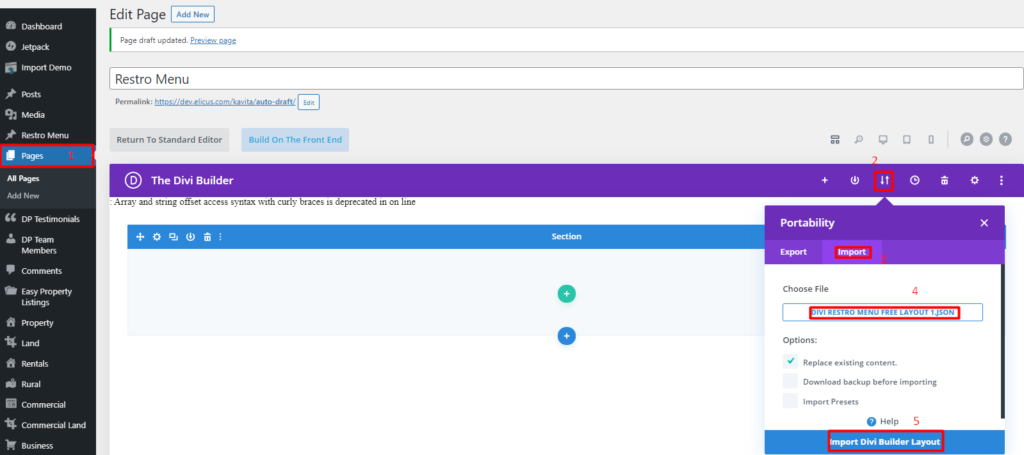 And just after a few seconds, you will get this beautiful layout on your page.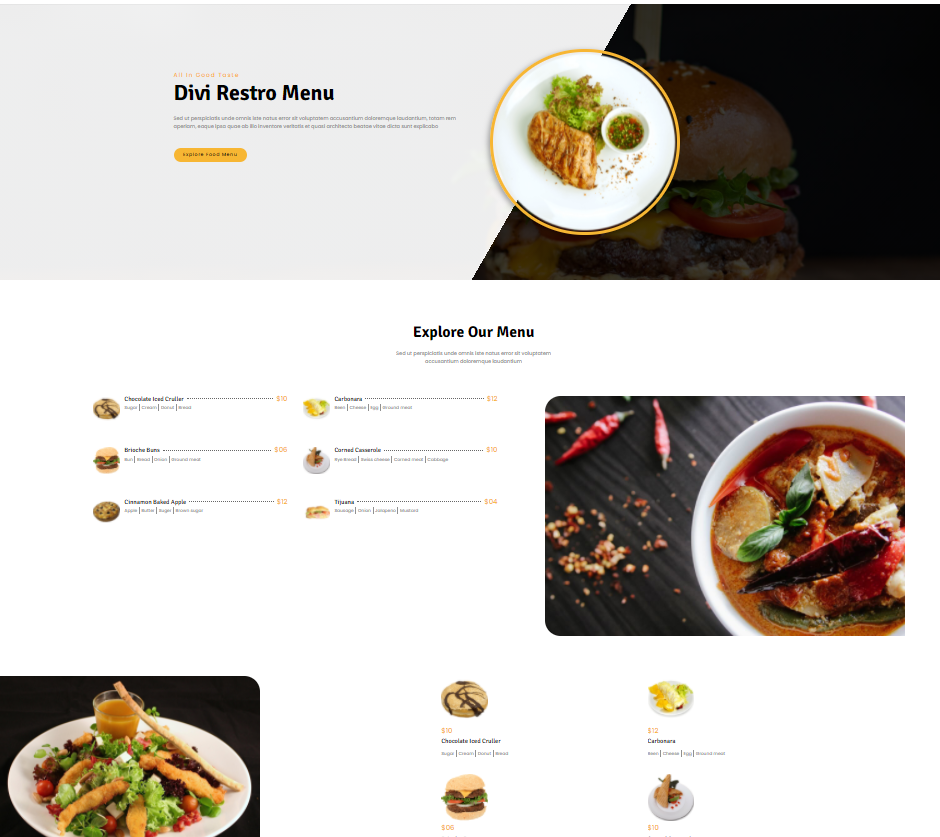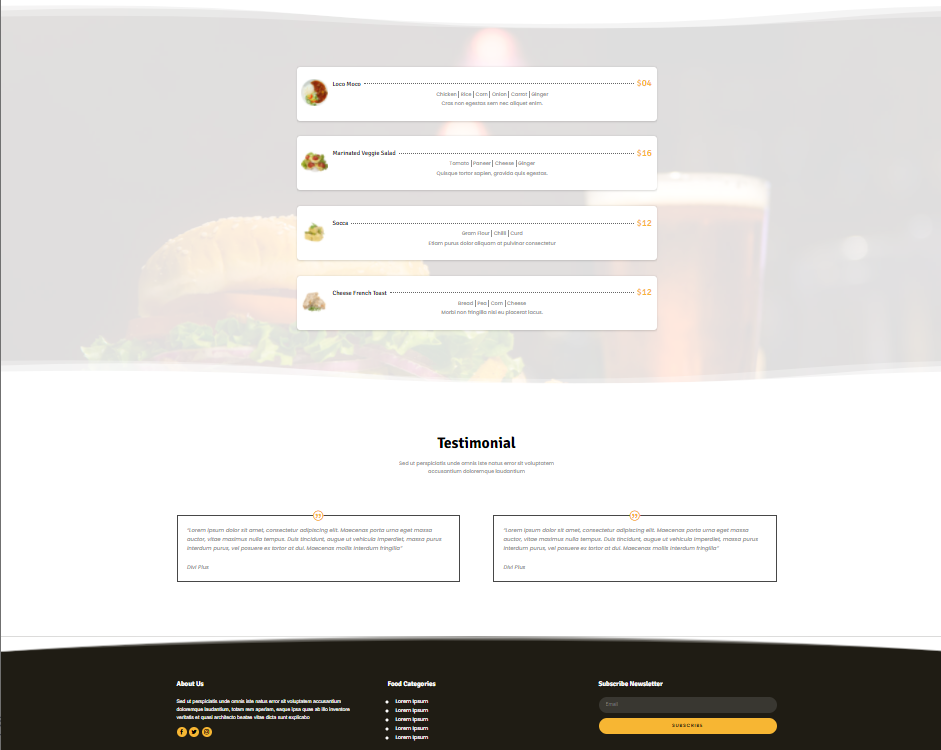 This is the same process that goes for all the other free layouts.
Note: When you will import the layout on your page you need to add a menu item using Divi Restro Plugin on your site's dashboard and checkmark the category in the resto menu module that appears on your page.