How Can We Help?
Search for answers or browse our knowledge base.
Add categories for menu items
💡 Create a food category before you start creating your menu items. Some examples of categories are breakfast, lunch, dinner, drinks, etc.
To create a category, go to Restro Menu >> Restro Menu Categories and enter the details as shown in the screenshot to create your categories.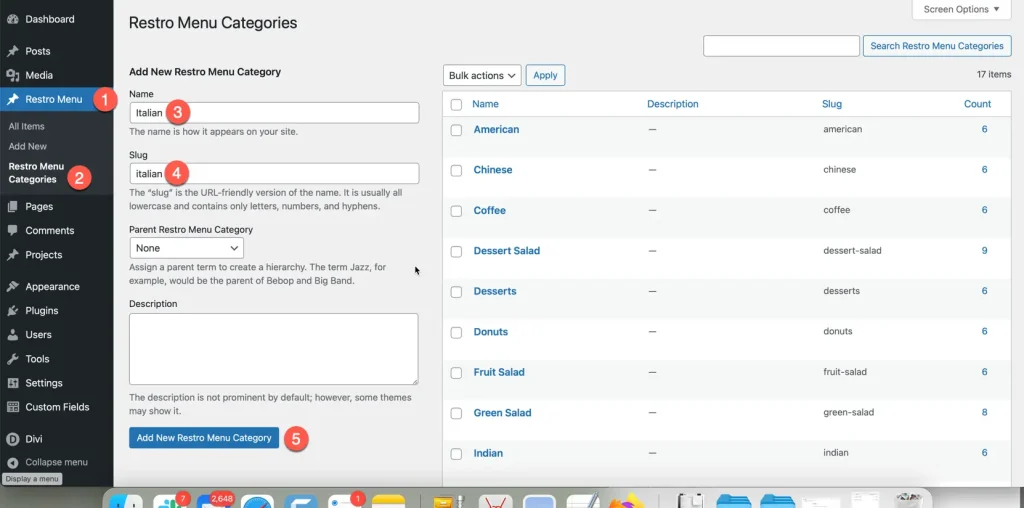 💡 This process is similar to creating your post categories in WordPress.