Search Gravity Forms Styler for Divi Documentation
Search for answers or browse our knowledge base.
How to download free form layouts
Download Forms
We also offer free premade layouts that you can use directly on your website. To do this please download the layouts from here:

As you click on the Free Layouts button you can see all the free Gravity Forms layouts on the page. Choose the layout you like and click on the Download Now button to get your form.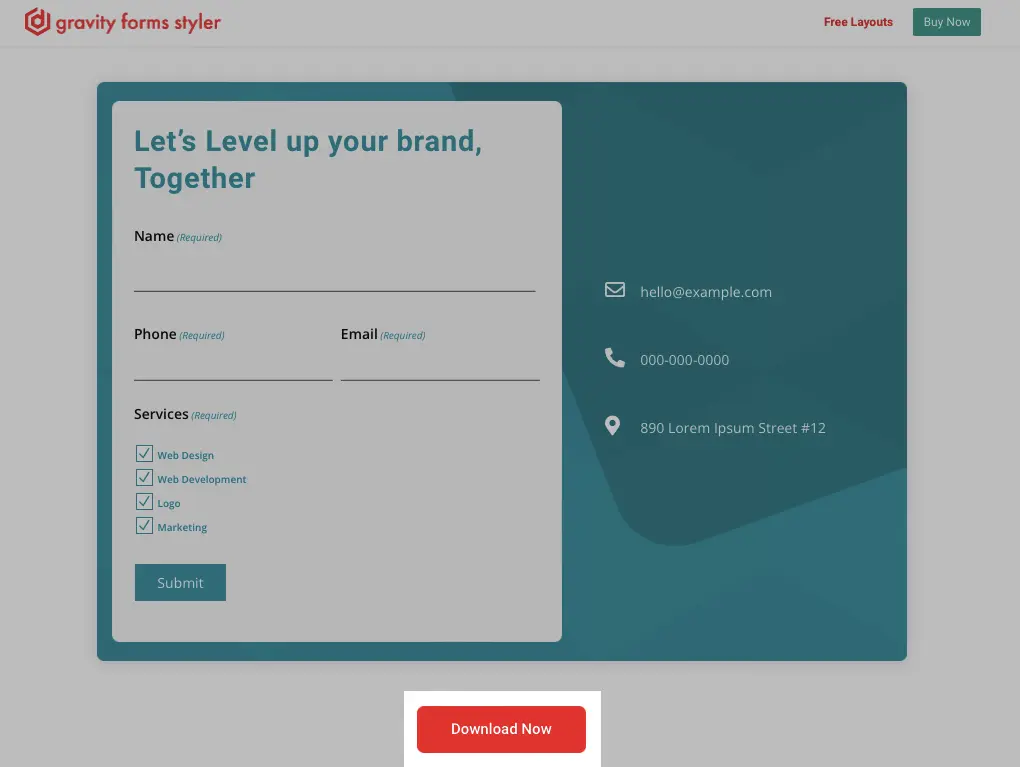 Here you will get a zip file for example:
gravity-forms-layout-01.zip
After extracting the above .zip file you will get two .json files
gravityforms-export.json
form-module.json
Steps to import the form on the page:
Step 1: Move to your site dashboard >> Forms >> Import/Export >>Import Forms >> Choose Files (gravityforms-exports.json) >> Click on Import

Step 2: Now, move to the specific page where you want to import your form >> Use the Divi Builder >> Built on Frontend.
Import the second file on this page. (form-module.json)
Click on the import-export button.
To add the form to the page click on Import tab.
Choose the File" button and locate the form-module.json file that was received after extracting the main product file.
Checkmark the replace existing content.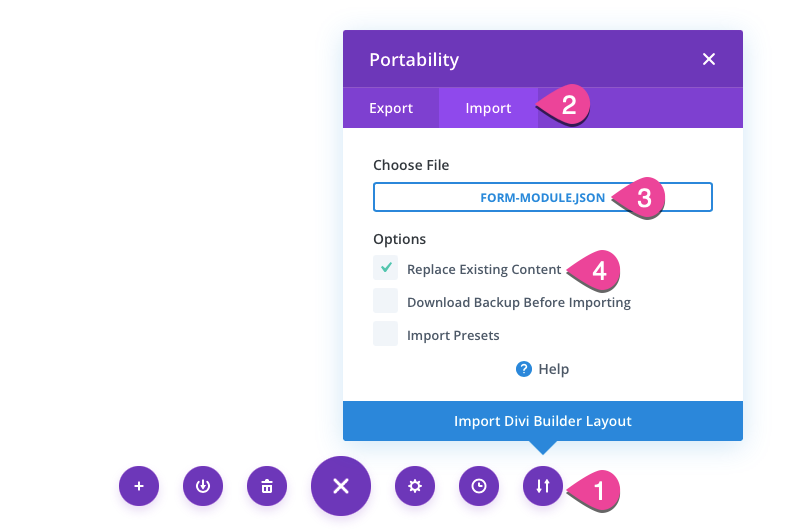 Form imported on the page.