How Can We Help?
Search for answers or browse our knowledge base.
Guide on how to install Divi Flexile Footer Pack
Installation
Step 1: Download & Extract the product file.
Purchase made from DiviExtended.com
Download & Extract the divi-flexile-footers-x.x.zip file and you will get the following two zip files. (where x.x is version number)

divi-flexile-footers.zip
supplementary-files.zip

Extract these files to get available layout files.
Purchase made from ElegantThemes.com
You will get two files.

product.zip
supplementary-files.zip
Step 2: After extracted divi-flexile-footers.zip you will get Divi Flexile Footers.json. In the supplementary-files.zip you will get the same layouts as in the main product file but it comes in a range.
The supplementary product files can use to import a small set of footers. For example, the files that you obtain after extracting the supplementary product files are listed below in the range of footers they contain from the pack. This method is useful if you have an issue importing all footers at once or you want to keep your library light by importing few footers.
Footers 01-10.json
Footers 11-20.json
Footers 21-30.json
Footers 31-40.json
Footers 41-50.json
Footers 51-60.json
Footers 61-70.json
Footers 71-80.json
Footers 81-90.json
Instagram Footers 91-110.json
Check out the demo to see the layout number of the footer you like.
Step 3: Go to WordPress Dashboard >> Divi >> Divi Library >> Import & Export >> Import >> Choose .json file according to your requirment.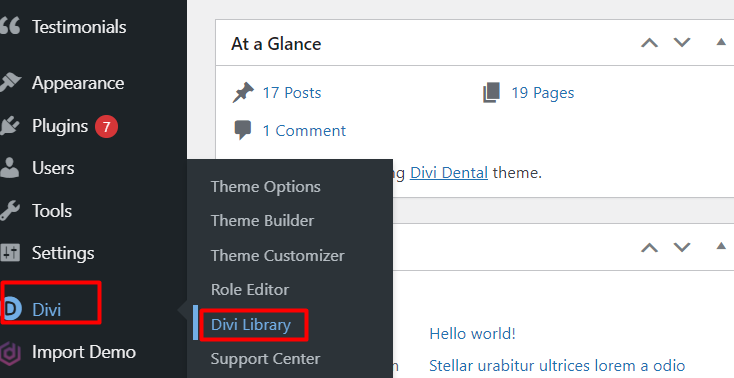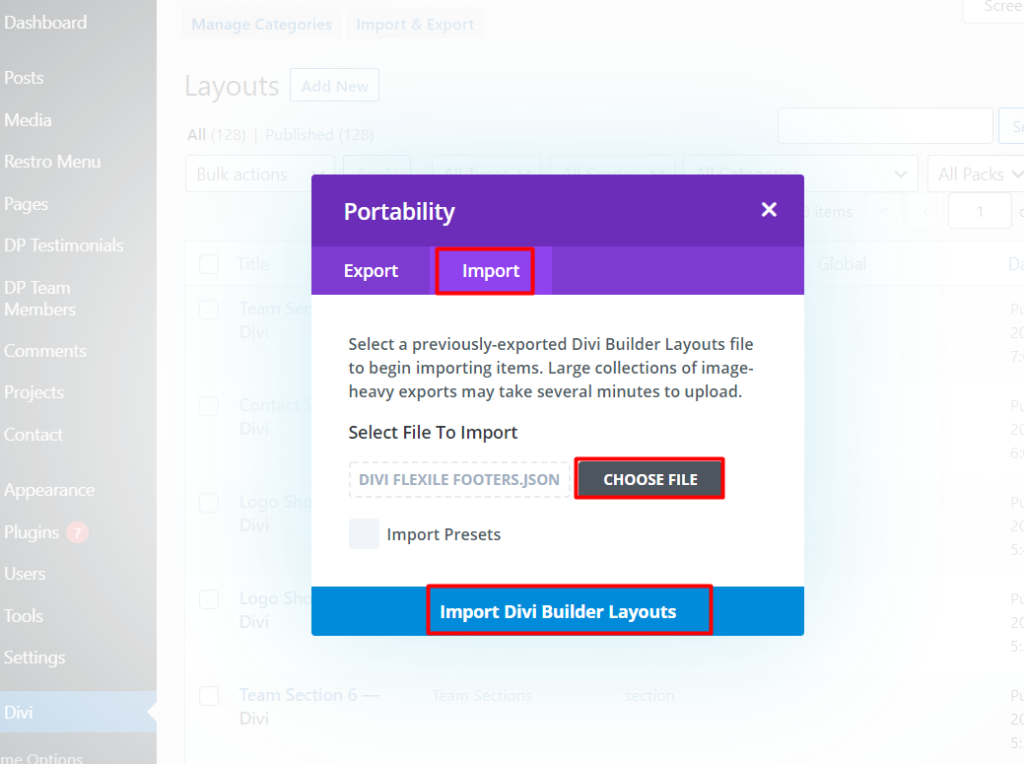 Usage
Go to Divi >> Theme Builder >> Add Global Footer >> Add From Library >> Your Saved Layout.
Choose the category Divi Flexile Footer, select the desired Flexile Footer, and click on Save Changes.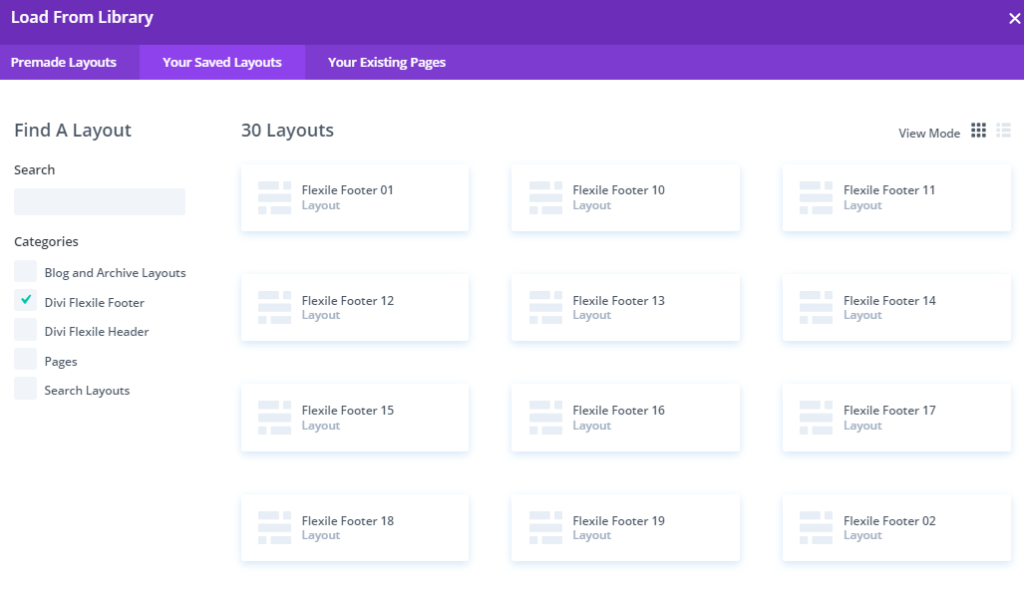 Note: To know how to add Instagram Feed in the Instagram footers please click here.