How Can We Help?
Search for answers or browse our knowledge base.
Upon installation and activation, the following new page is created on the WordPress Dashboard under Settings tab.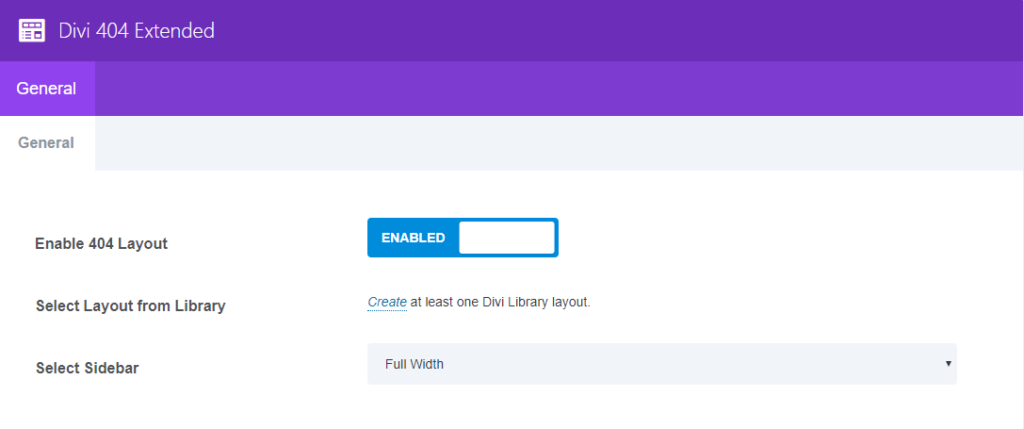 Divi 404 builder is not enabled by default after plugin activation. It needs a layout created and saved in the Divi library. If there is a layout it will show an option to select it or will present a link to create a layout in the Divi library.
The layout creation process is like building a standard Divi page and saving it to the library. Layout packs can be imported here as well and used as 404 page.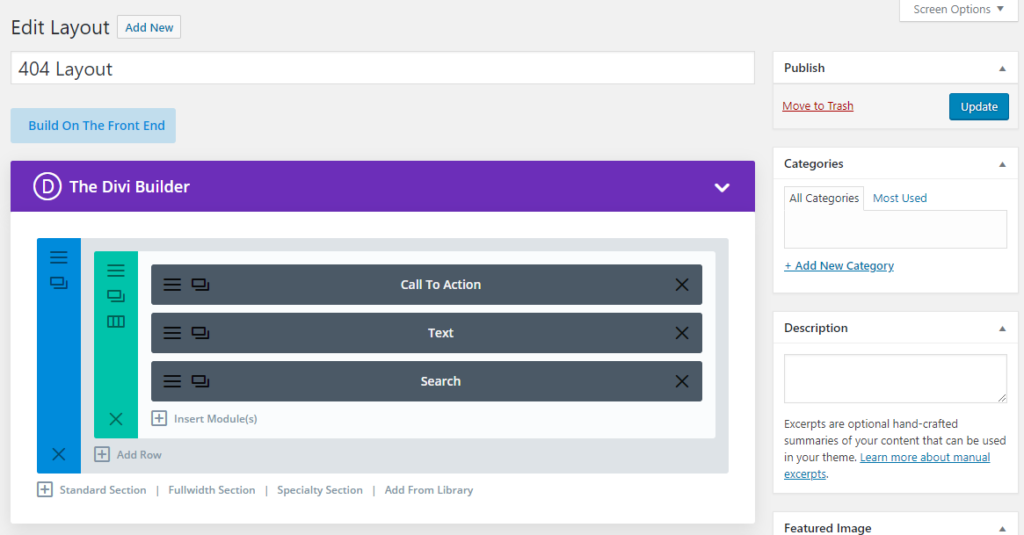 Once saved to the library, the plugin settings page will show the layout available for selection as 404 page layout.