Divilancer: A State of the Art – Divi Portfolio Child Theme
If you're a professional who would like to create a stunning personal portfolio page, then the Divilancer child theme is the plugin for you. The Divilancer child theme provides a single-page website template that you can use to introduce yourself to clients, provide contact information, show off your portfolio, and talk about your experience and skills. With the Divi Portfolio layout, you can have a personal page up and running in a matter of minutes.
Divilancer Child Theme has a single page layout option with 4 sections (Home, About, Portfolio and Contact) and subsections in the main sections to show extra information about the individual's career.



Highly Customizable Portfolio Page Appearance
With the Divilancer child theme, you can customize practically any aspect of your single-page portfolio website. The plugin allows you to display large, compelling images, testimonials from happy customers, links to your blog and authority pieces, and details about your work experience. The plugin is ideal for any professional looking to launch solo services or create an attractive landing page for inbound marketing activities.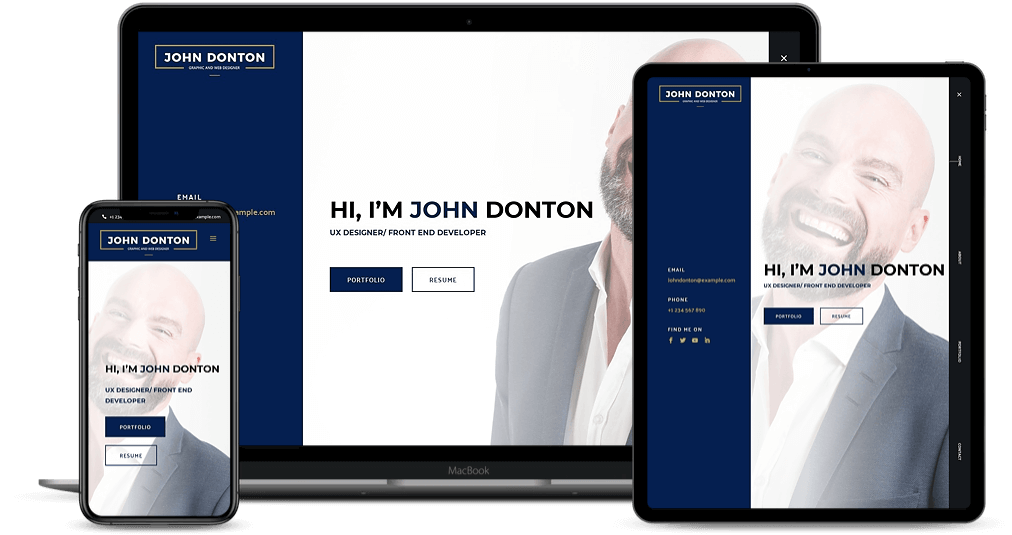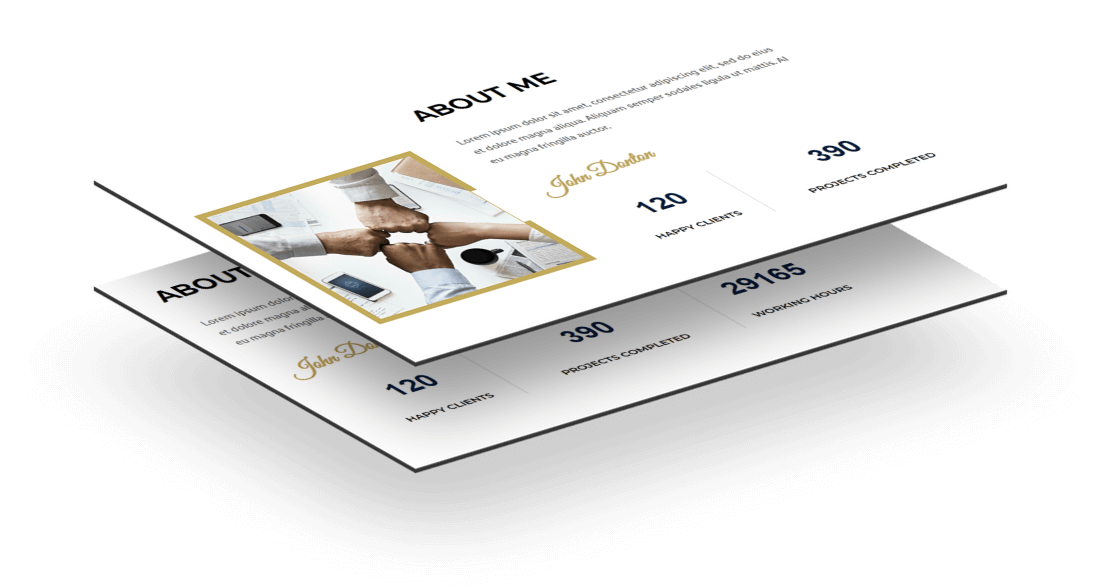 Provide Website Visitors With an Intuitive Layout
When prospects are trying to find out about you, they want to be able to find relevant information quickly and easily. With a single-page website constructed using the Divilancer child theme, they can. The child theme makes it easy for you to present information about who you are in a compelling, intuitive and exciting way. Prospects will naturally scroll down the page, absorbing information about you collected into tidy and attractive bullets.
Customized Divi Menu
Perhaps your customers aren't used to the single-page website experience. With the Divilancer Child Theme customized Divi menu, that's not a problem. The prospects can click on a navigation menu link to go to the relevant section on the page below immediately. You can customize the menu and prove links to your qualifications, experience, past clients, blogs, or contact information.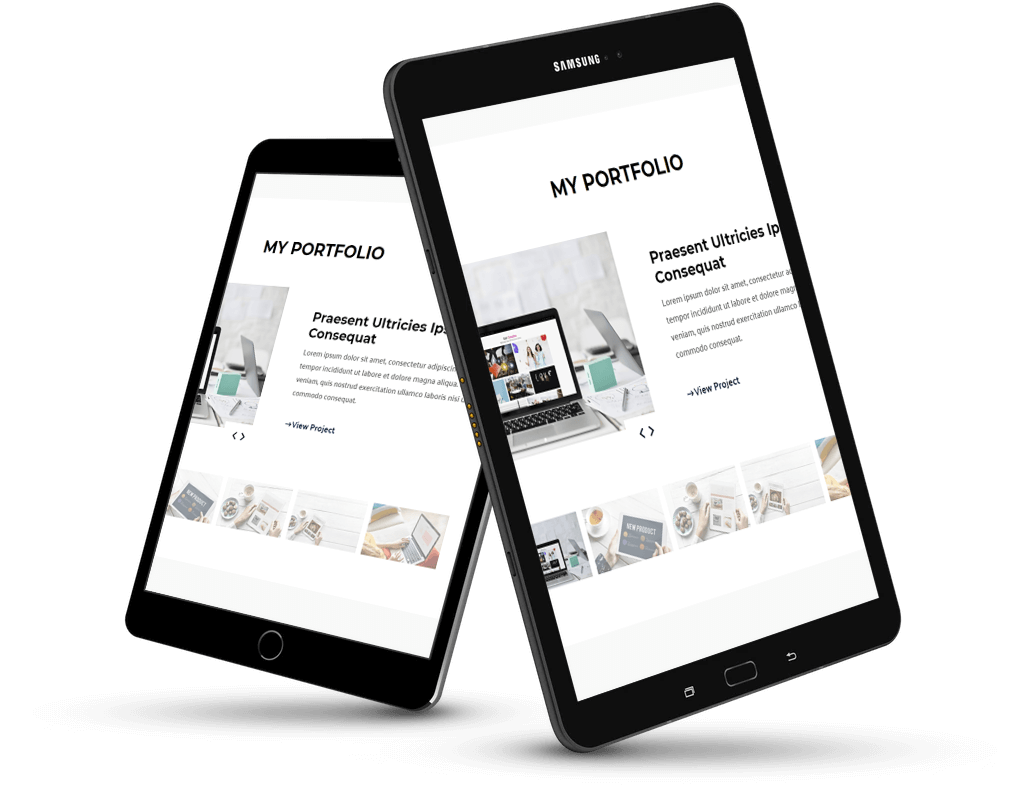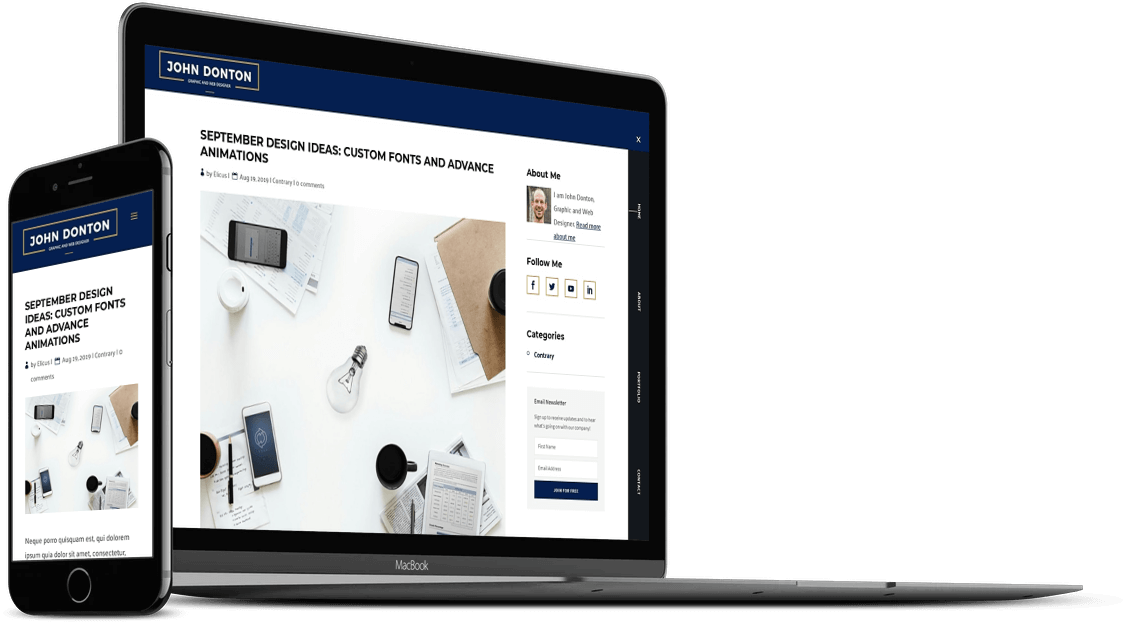 Links to Blog Posts and Articles
While single-page websites offer solo professionals a host of advantages, they cannot accommodate blogs. If you are a thought-leader in your field, however, you need a place on your website where you can keep your posts. Don't worry: the Divilancer child theme has you covered. Although it is a single-page child them, it covers the blog section and you can forward users to your blog posts.
Responsive Layouts
Not only does the Divilancer child theme look stunning on desktop, but it's optimized for mobile too. As the owner of the theme, you can adjust the size of images and text to your specification, ensuring a great customer experience. You can also specify which elements on your page will display first to optimize page loading speed.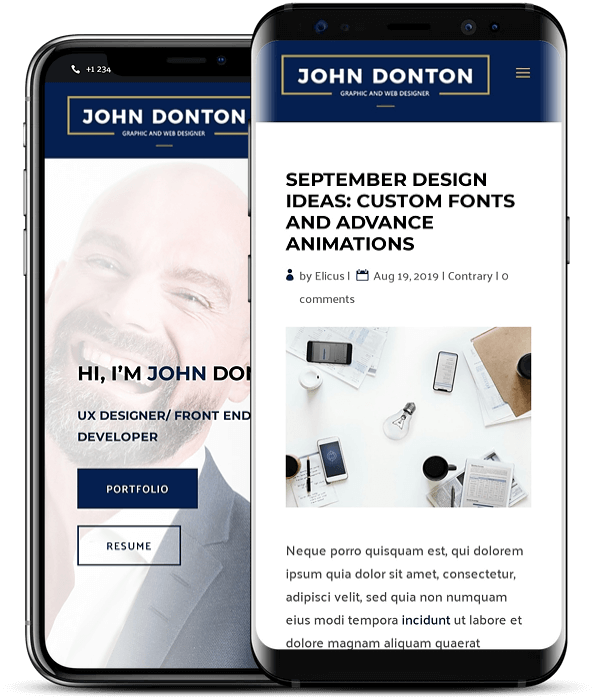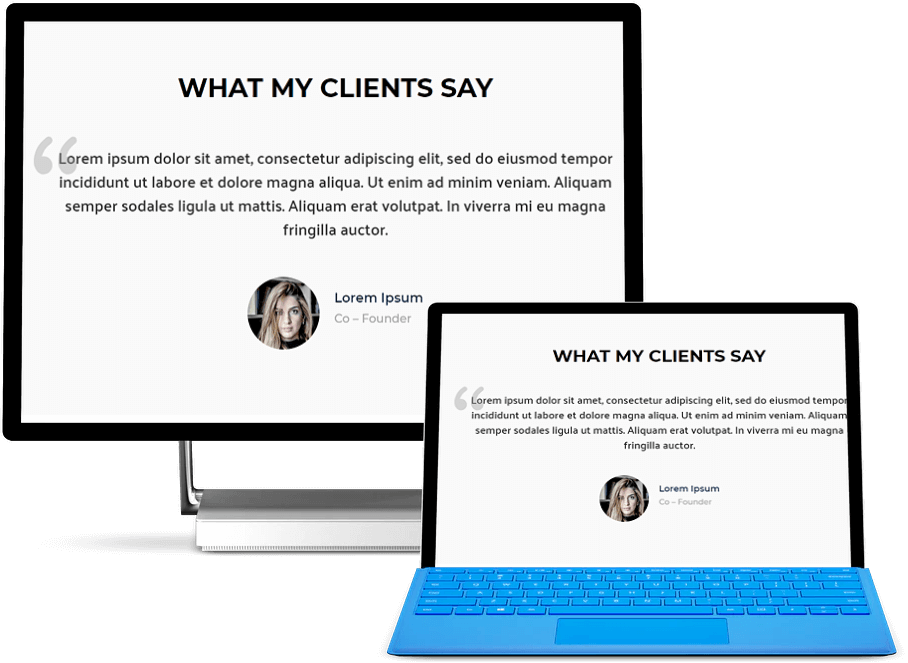 Display Client Testimonials
When it comes to selling your services, social proof is vital. You want to show prospects that your clients love what you do to incentivize them to work with you. Divilancer provides powerful testimonial display tools that you can use to encourage clients to work with you. All testimonials fit on a slider with directional arrows users can use to browse what others are saying about your services.