Feminine Divi Child Theme for Female Bloggers and Professionals
Divi Girl is a child theme for Divi with a feminine touch. It can be used by female bloggers to create Divi theme based blog, basic e-commerce store based on WooCommerce plugin for selling digital or physical goods or creating a standard website.






Standard Sites
Divi Girl is a feminine Divi child theme you can use to add a little girl-power to practically any web page. It has a predefined homepage for a wide variety of sites.
Divi Girl comes with all the necessary layout facilities you need to create a feminine site for practically any purpose, whether you run your own business or want to create something to share your passions with the world.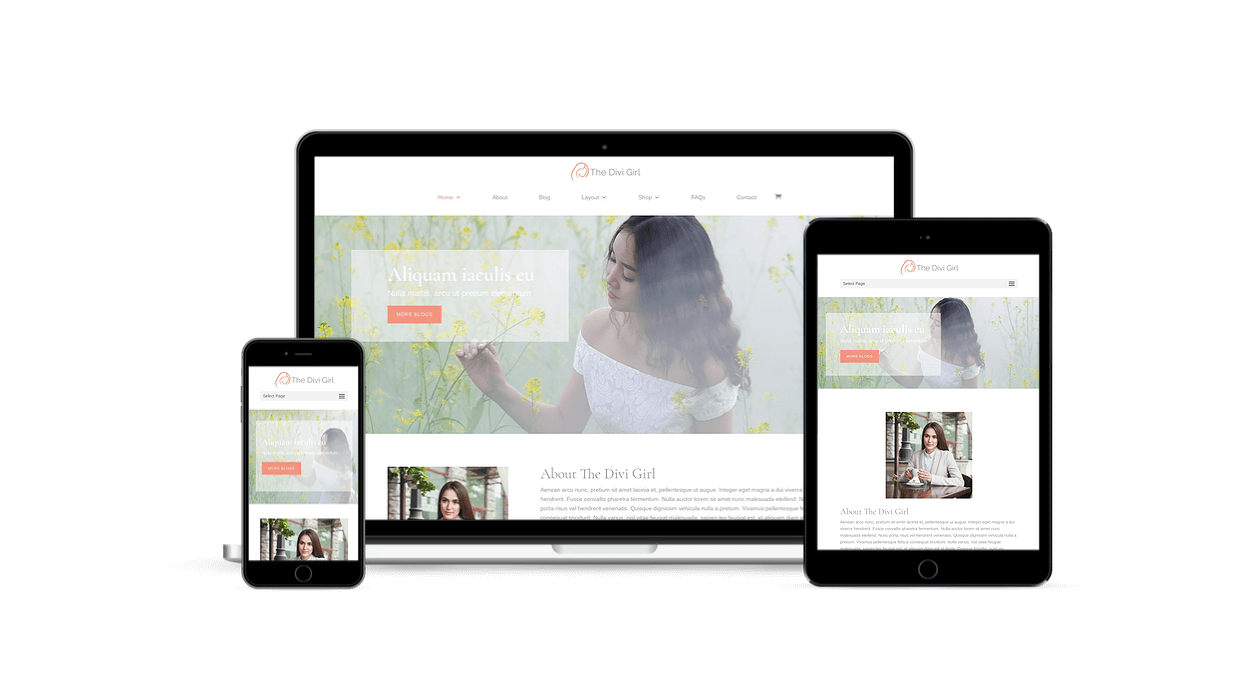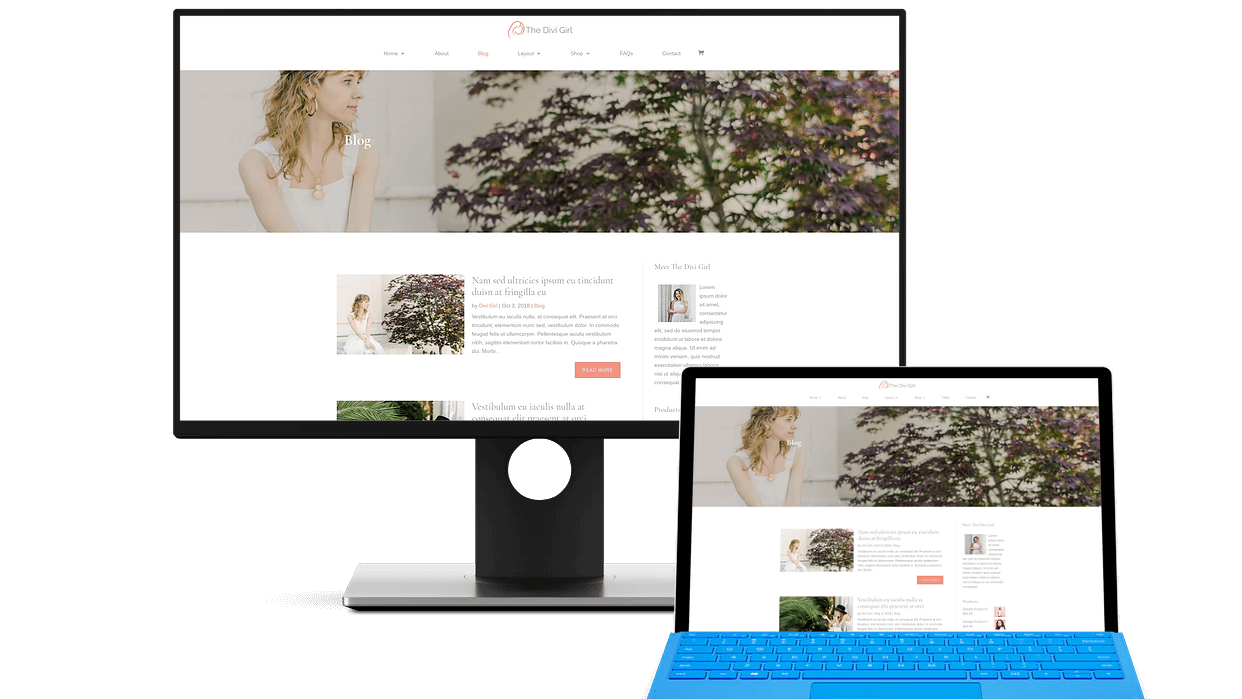 Blogs
If you're looking for blogging theme with a soft-focus, then Divi Girl is the perfect solution. The child theme provides you with all the usual functionality you'd expect from a blogging plugin, all packaged up in something that screams "girl power."
The theme provides bloggers with an intuitive homepage layout which enhances the inherent appeal of your web pages.
Life Coaches
Women life coaches rely heavily on their websites. They need feminine Divi themes which reflect their corporate brand. With Divi Girl, it's easy to create the perfect life coach homepage. The theme lets you communicate everything your users need to know about the type of services that you offer and your style.
With Divi Girl, you get a ready-made homepage layout with a feminine theme – the ideal solution for women life coaches. It's never been easier for life coaches to take advantage of beautiful child themes.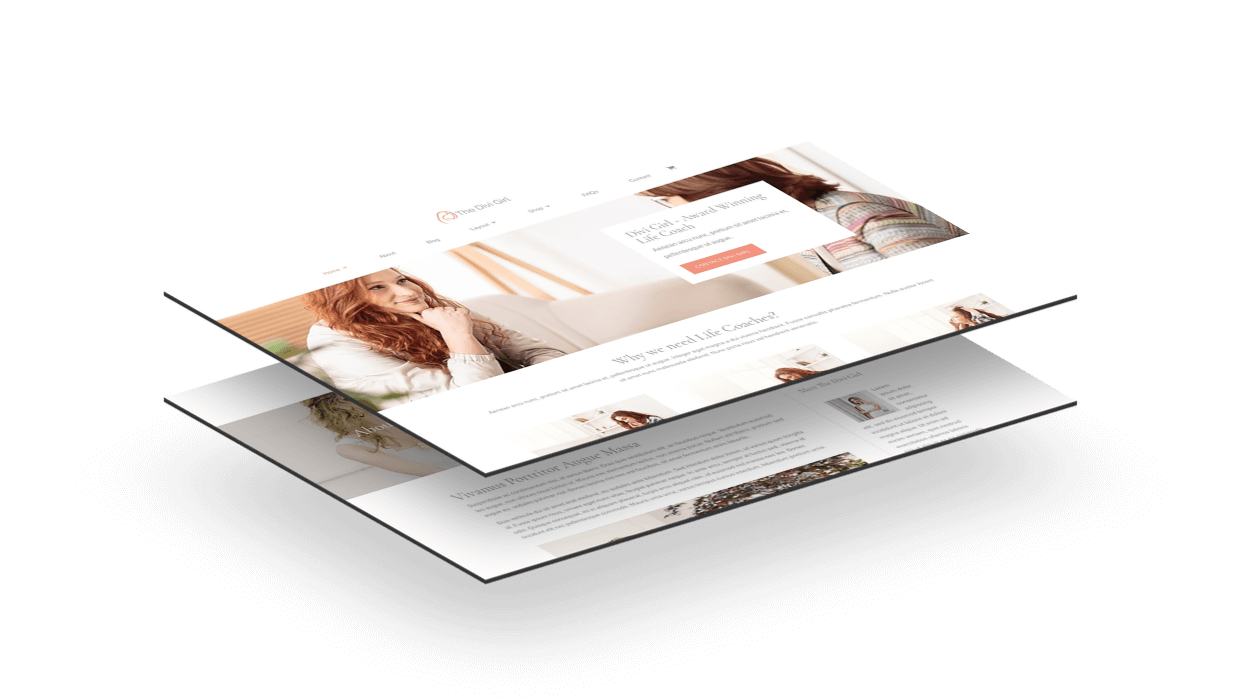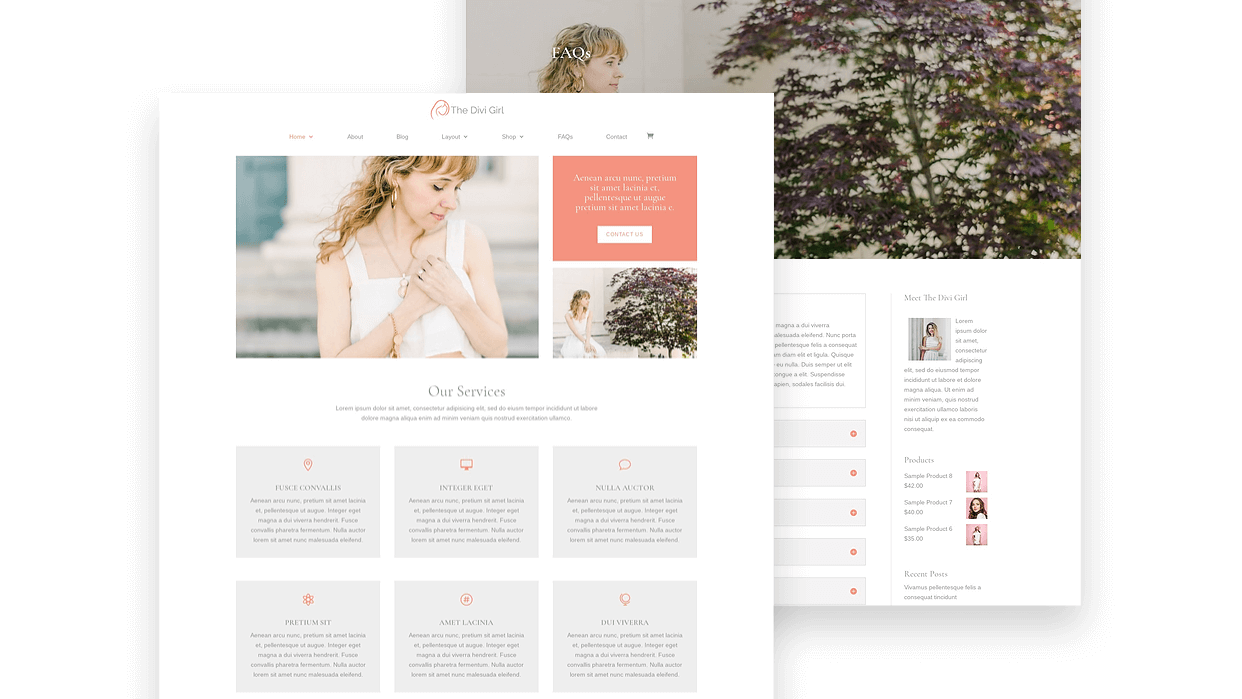 Service Providers
If you offer services, then Divi Girl provides an ideal backdrop. The child theme works with any WordPress website and creates a distinct, female-oriented appeal. The theme works seamlessly with your existing home page content and makes it easy to create a predictable and reliable website for your users. If you're a service provider looking for a child theme, you've come to the right place.
Speakers
Women speakers need powerful websites which tell users about who they are both in writing and visually. Divi Girl is the perfect child theme to ensure that your homepage chimes with your brand. With a stunning feminine-themed homepage, your users will be in no doubt about who you are and what you offer.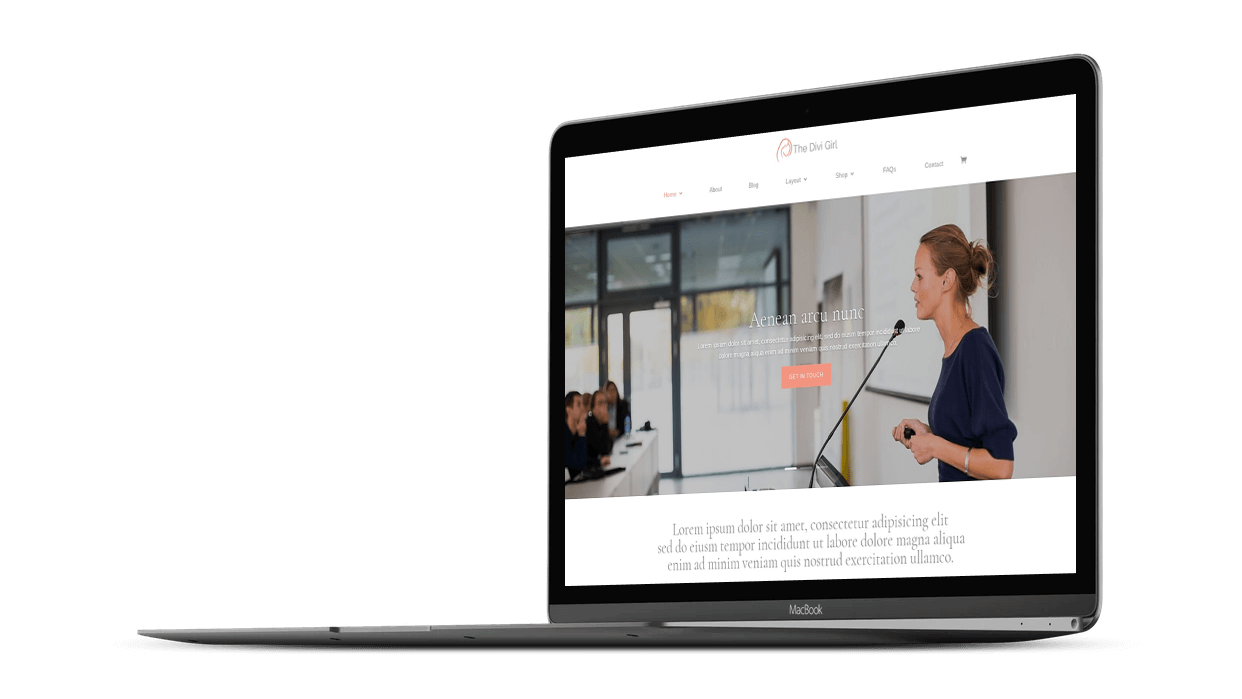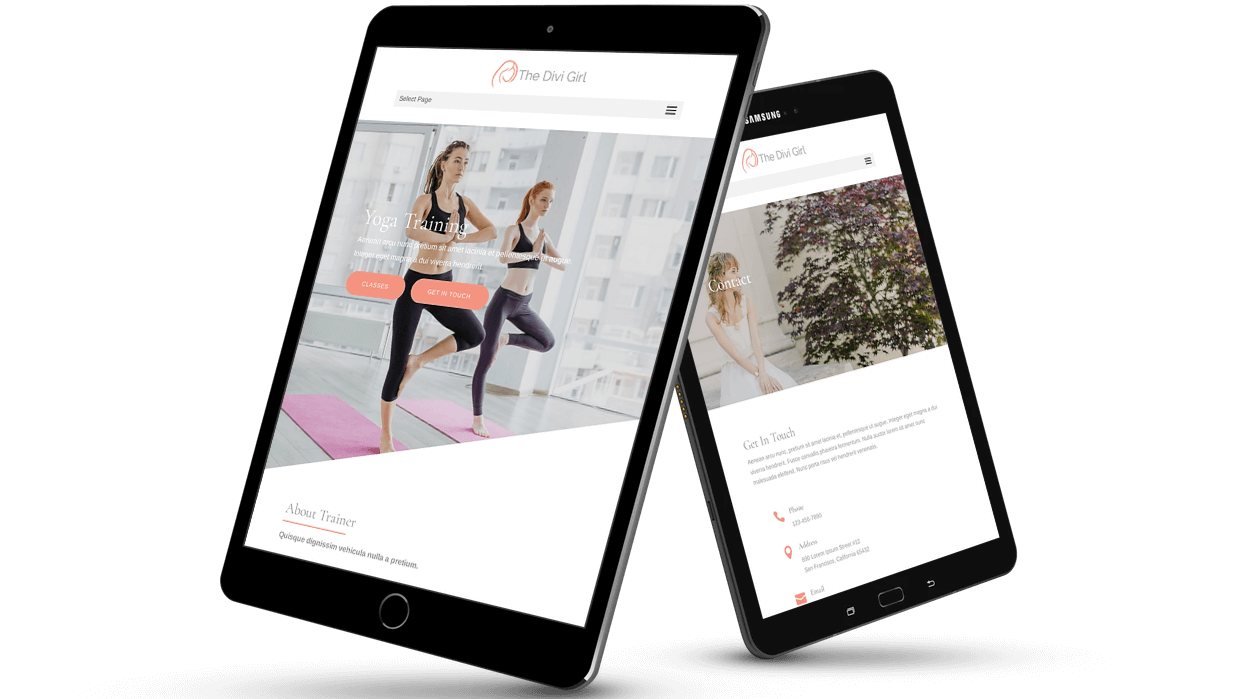 Yoga Trainers
Yoga trainers can benefit enormously from the clever use of child themes. With Divi Girl, you immediately provide your client base with a stunning backdrop for your site while communicating your feminine side.
Yoga trainers can find it difficult to attract clients and make their sites unique. With Divi Girl, you can get a tailored yoga trainer homepage layout, specially designed for people who deliver yoga training. The layout is professionally constructed and optimized to help you get more sign-ups and conversions. The Divi Girl child theme could be just the boost your business needs.
Makeup Artists
How makeup artists should arrange their web pages isn't immediately apparent, but over the years, best practice has emerged. With Divi Girl, you don't have to go back to the drawing board and create makeup artist homepages from scratch: they're all included in the app. All you need to do is populate the fields with your text and images, and you're done: Divi Girl feminine theme does the rest.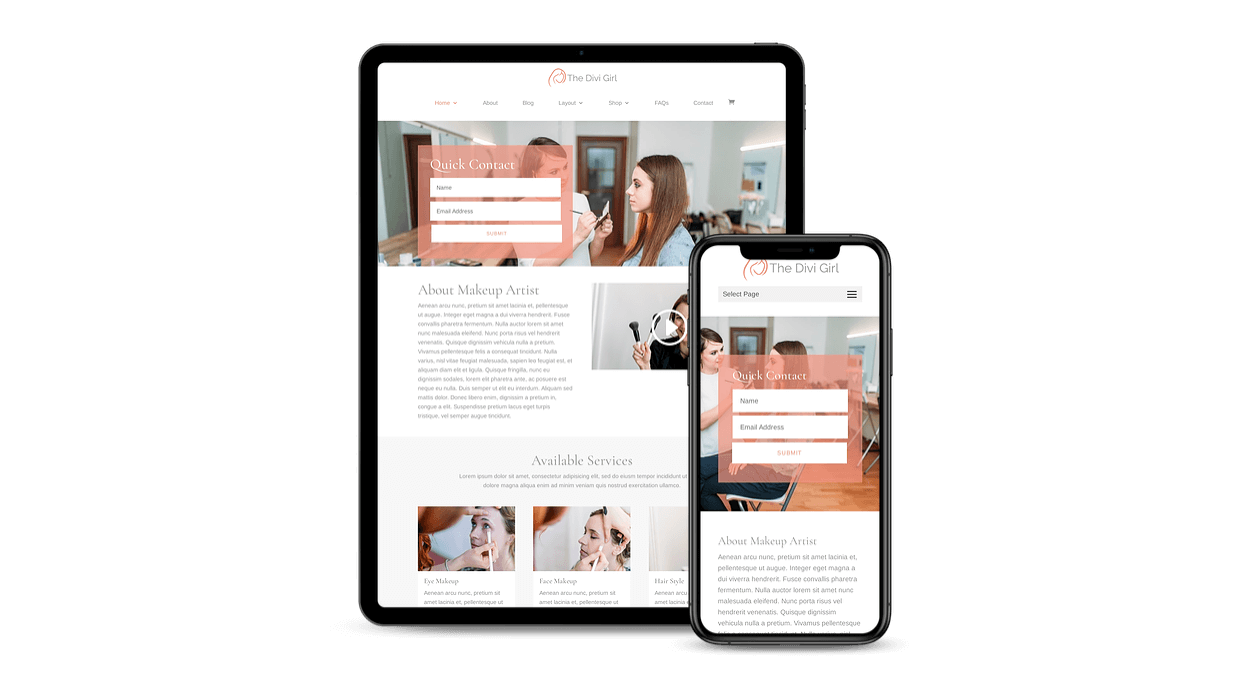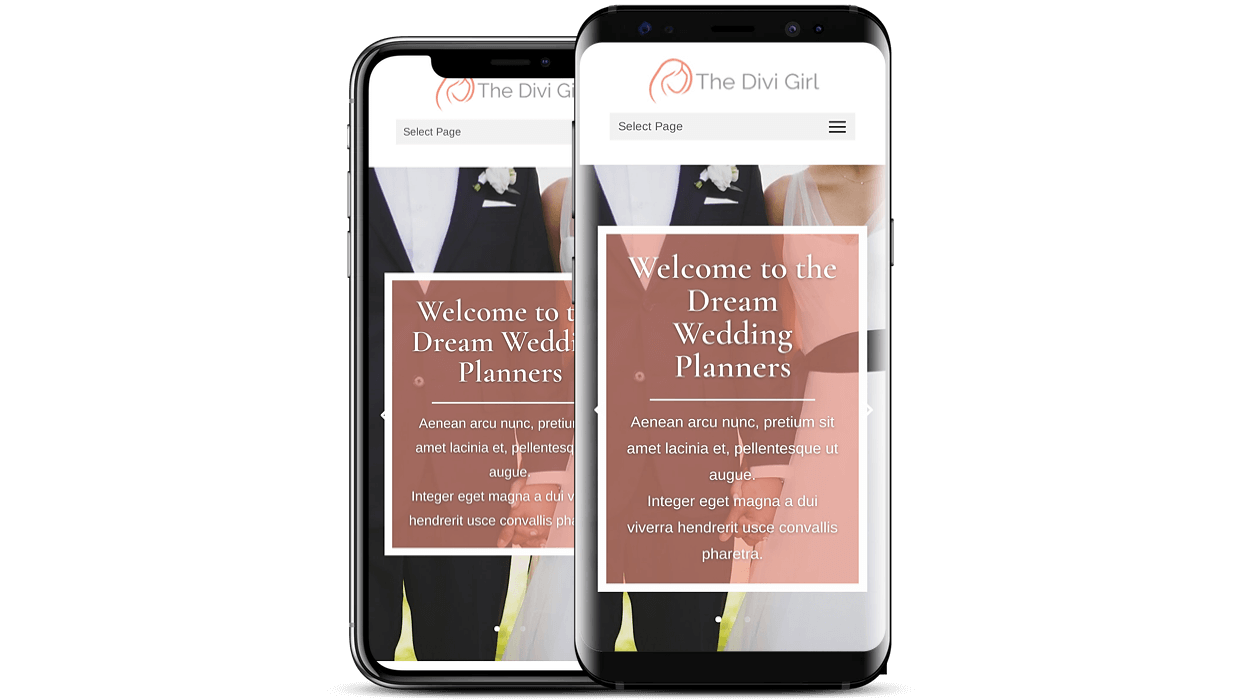 Wedding Planners
Divi Girl's wedding planner module can play a great role in attracting clients looking for an expert who can make their marriage more memorable. With this soft and eye-catching module, you can showcase what services you provide for the wedding ceremonies. You can post last events and images from those events to build an extra impression on the visitor. So, they can choose you over other wedding planners. With these effective options, you can post testimonials of the clients you worked for.
Divi Girl's wedding planner module is an opportunity for a wedding planner to showcase her work in the best and most promising way to the world.
Divi Girl Authors
An online presence for an author is the best way to interact with their readers and get useful feedback from them. And not only feedback, you can build excitement for your upcoming works among the readers, which can also help you increase the number of sales. And with Divi Girl child theme, you can do all. Whether to show your bestseller or upcoming works or your new releases, you can do it with Divi Girl's author module. This module can help you boost your readers' list with a subscription form and much more. With Divi Girl's author module, showcase your art in a Girl way.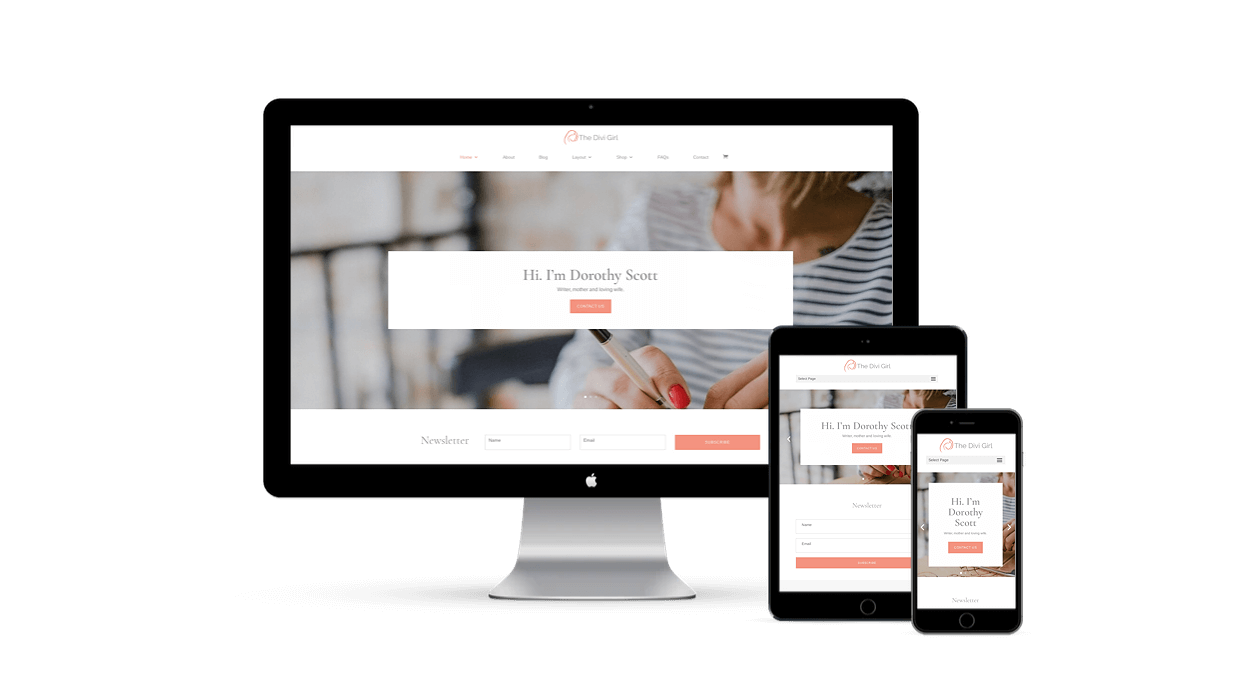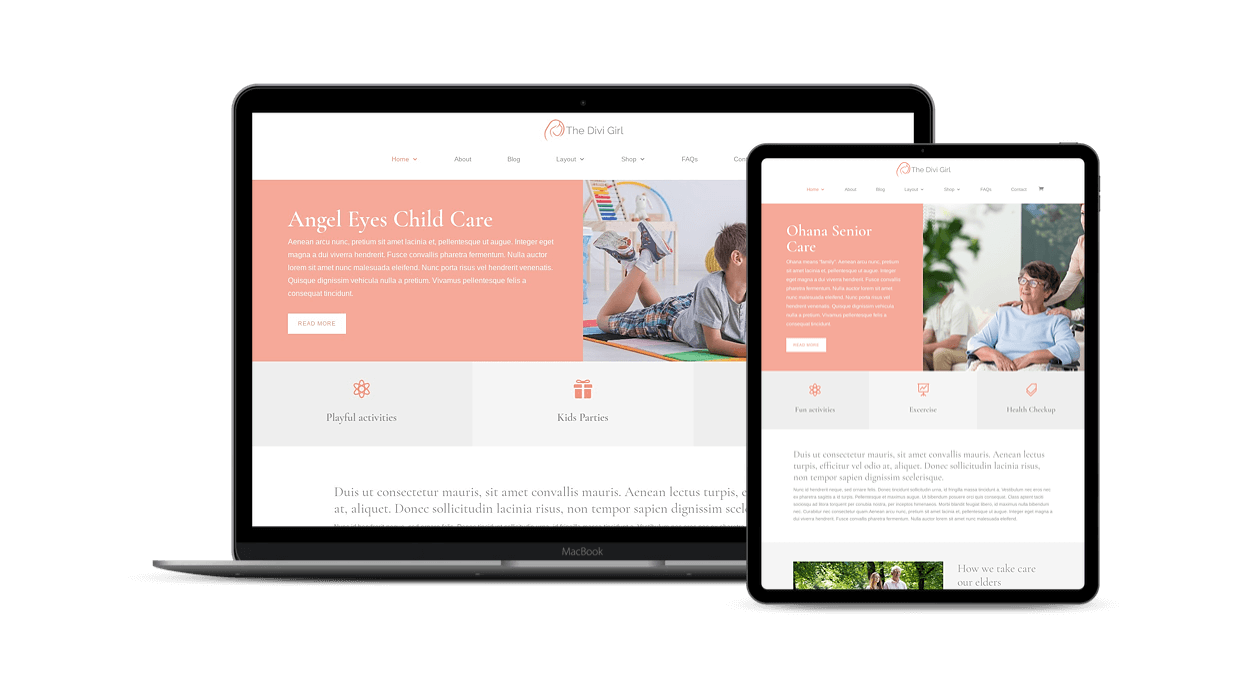 Childcare and Seniorcare
If you're running a business for senior and childcare, then this child theme is best suited for your profession. Divi Girl's senior and childcare module has multiple options to represent your business. Divi Girl child theme has multiple sections on the homepage to display what services you offer; to summarize your staff and activities you do for them. Turn more visitors into the client with Divi Girl child theme's heartfelt and plainness design.
Awesome Musician Portfolio
These days for an artist like Musician, it's necessary to have an online portfolio for many reasons. Whether it's for to hired by music record labels or increase your daily listeners, Divi Girl is the best match for that, and to bring you closer to the outside world. It has a wide hero space to showcase you as a brand.
Use video in about section. Bring people to your next shows by updating details in premade upcoming shows section, and play gigs in a place full of crowd. With Divi Girl child theme, you can add reviews to lift your career. Use featured album section in Divi Girl to make people your fan by giving them the best of your art.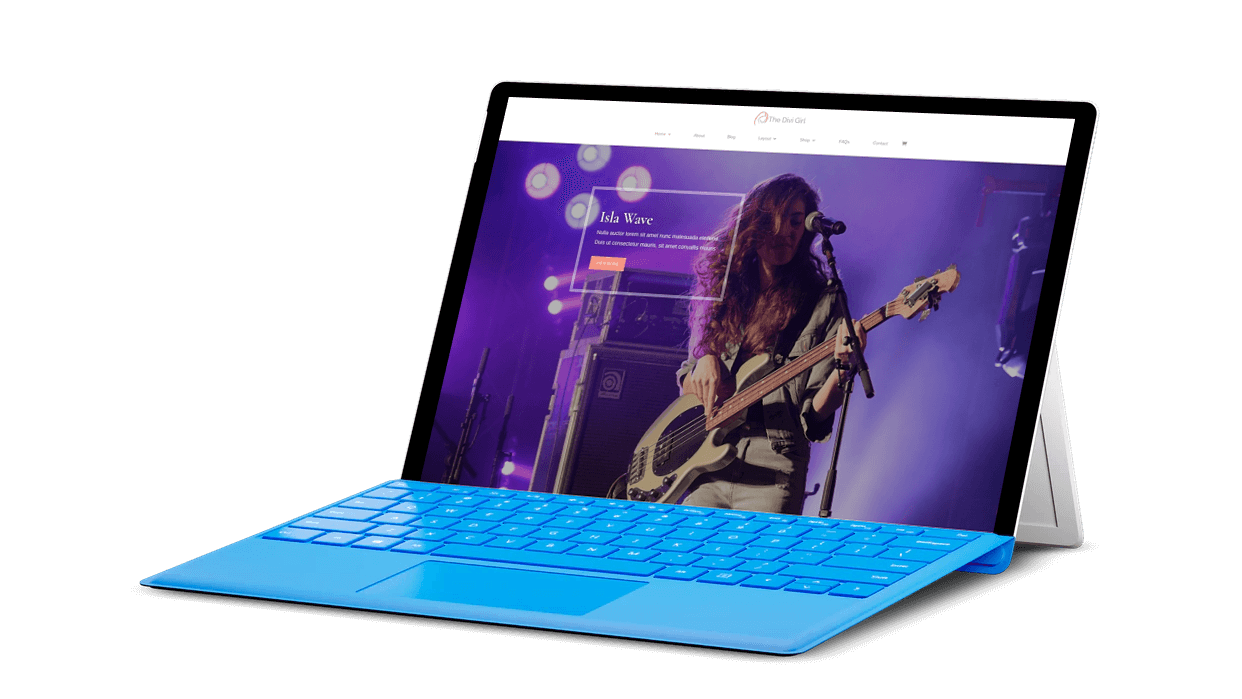 Check out the demo for a full list of demo pages.