Divi Blink – Divi Blog Child Theme
Divi Blink includes 5 homepage layouts, 6 category archive layouts, and 3 post template layouts. This Divi child theme can be used by bloggers who want to keep the focus on content and yet keep the design visually appealing.






5 Homepage Layouts
Divi blink child theme is designed with complete focus on blogging and content based websites. It has five refreshing homepage layouts which could be used by almost any kind of blog.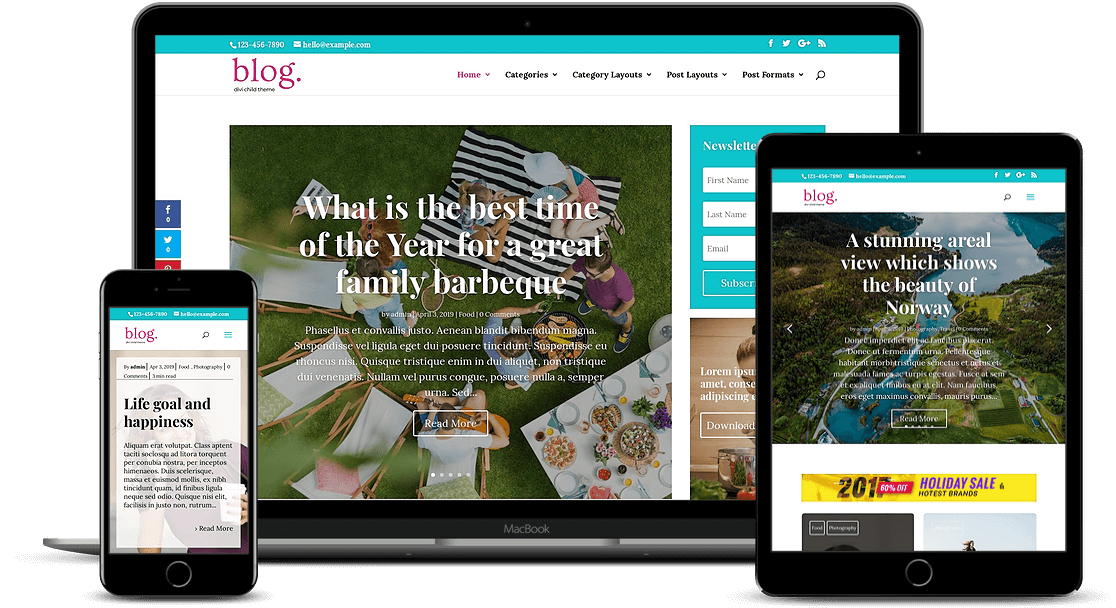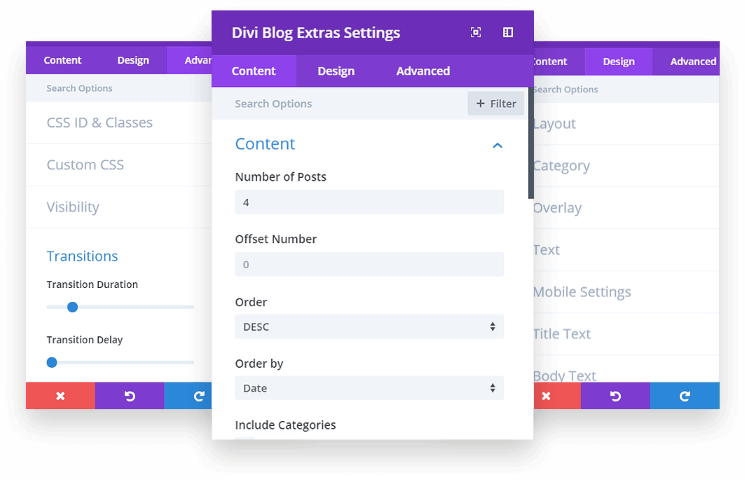 Dedicated Blog Module
Divi Blink uses Divi Blog Extras plugin for category layouts. This is one of the most popular plugin for Divi Blog layout and makes it extremely easy and simple to change how the category archives and blog module appears on a page.
6 Archive Layouts
Create a category page using one of the six available layouts. A beautiful blog page can be created with a mix of content and other modules in no time with six available options with just a few clicks.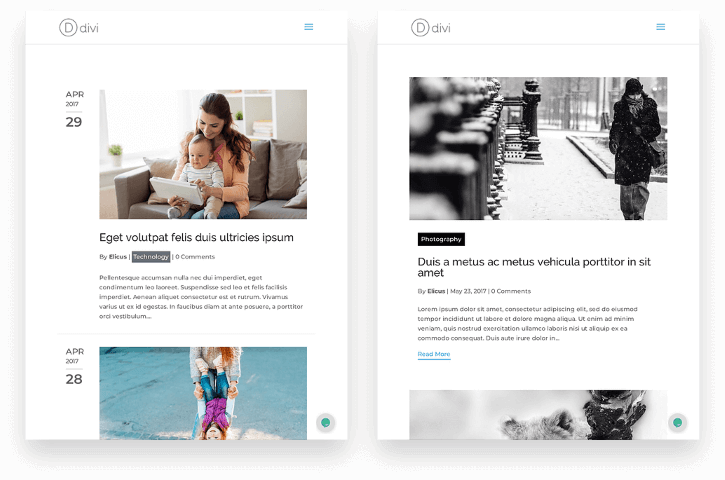 3 Customized Post Templates
The Divi Blink post templates are powered by Divi Post Extended plugin which has three beautiful post layouts to chose for the display of single posts. There is full control on each post if a custom layout or default divi post layout is required on a specific post.
Custom Layout Support for Category, Tag, Author, and Date Archive
With custom layout support for category tags, author and date archive, it is possible to create own customized layout for these pages. These layouts can include other Divi modules and thus provides a large scope of archives pages customization.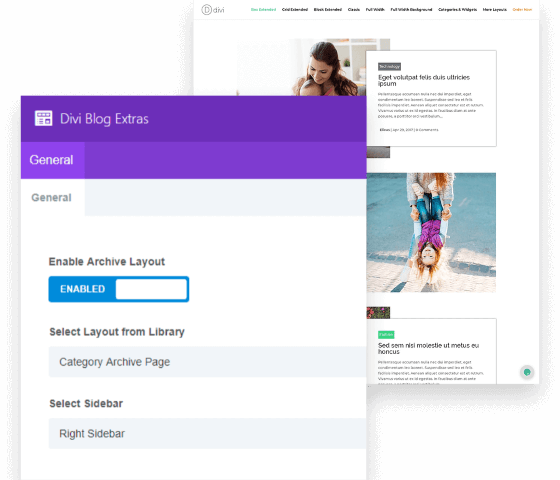 Layout for Post Templates
Display all the post formats like never before in Divi theme. A gallery post type can automatically grab all the images added a gallery on a post and display the images in the form of a grid at the top. The audio and video post formats show play button for the media included as audio/video. Check out the demo for more information