Ultimate Pack of Blog Page Templates, Single Post Layouts, Header-Footer Designs, and WooCommerce Layouts for Divi 4.0
Create even more beautiful websites using this Paquet. That comes with a handful of custom layouts, which you can apply to your Divi theme website with ease of use. Custom Divi layouts available in this pack are 10 blog layouts, 06 single blog post layouts, 12 Divi header layouts, 06 amazing footer layouts, & 13 Divi WooCommerce templates. This whole Divi custom layout pack gives users the freedom to not stick with simple designs of headers, footers, archive pages, post page, and WooCommerce product page styles.
Now, with Paquet, you don't have to spend time creating custom Divi header, footer styles, blog pages, or even individual posts template. Easily customize these Divi custom headers; use sticky or fixed. Also, use headers and footers as global or custom using Divi's Theme Builder.









10 Heart Touching Blog Layouts
Don't keep the look and feel of your website's archive, category, and blog page all the same because, with Paquet, you get 10 different Divi blog templates that give you the freedom to completely change the view and design environment of the posts library using the Divi Theme Builder. Plus, all layouts are distinct and have diverse views such as Grid, List, Plain, Mixed, Random, and Fullwidth random view. Apart from this, each design consists of well-designed subscribers form and optimized post excerpt, title, and other elements for increased user engagement and content display.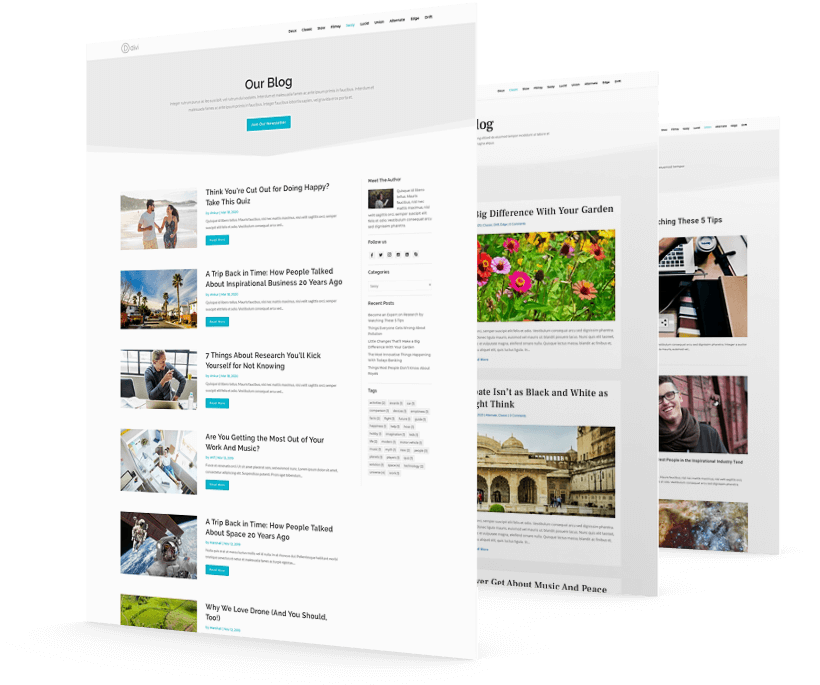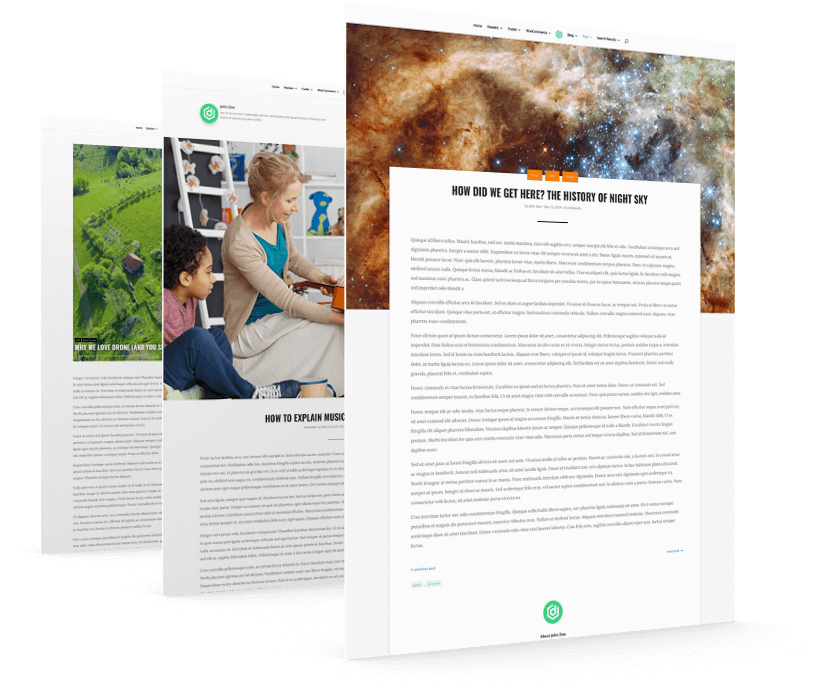 6 Stylish Divi Blog Post Templates
With multiple Divi blog post layouts, you get multiple options to display your post content and engage the readers. So, you don't have to use a single Divi blog post template on all the posts of different categories and would be able to put a good impression on the user or site visitor. Therefore, with Paquet, you get 06 single post layouts that are unique, modern, beautiful, and optimized for better clarity and readability, which you can apply on your website using the Divi 4 Theme Builder.
More Than 10 Divi Header Layouts
Style your Divi theme website's header with these unique and beautiful custom Divi header layouts made using Divi 4's new feature Theme Builder. This pack has a total of 12 Divi header designs, so you no longer need any header plugin with limited header styles. Using these custom header layouts is pretty easy; all you have to do is import these Divi custom header layouts in your Divi Library. And use them as a global or custom header with the help of Theme Builder.
Moreover, Divi 4.0 header templates available in this package are fully responsive to any screen resolution device. So, you don't have to worry about what device your site visitor is using, whether it's mobile or computer, these header templates look useful and great every time.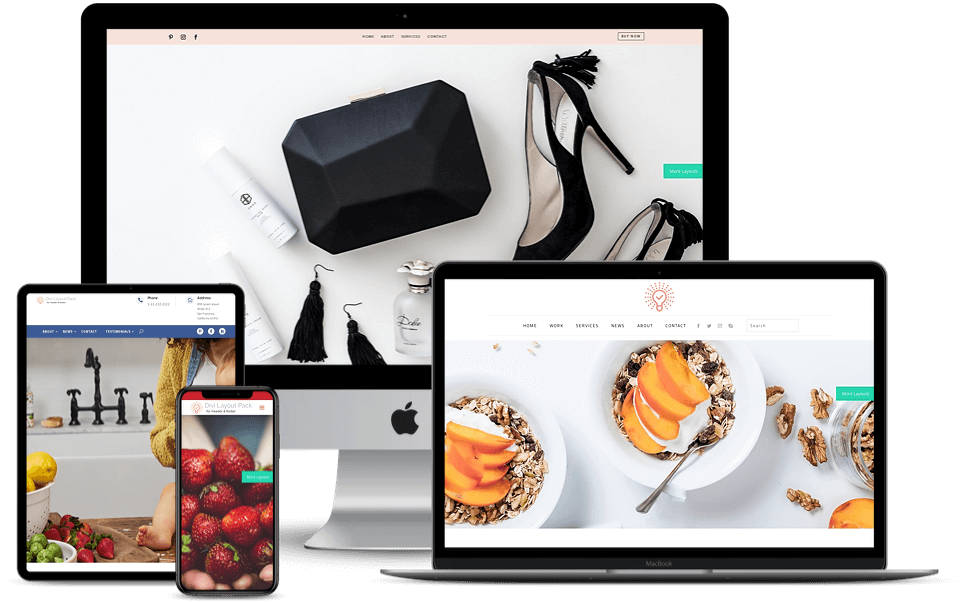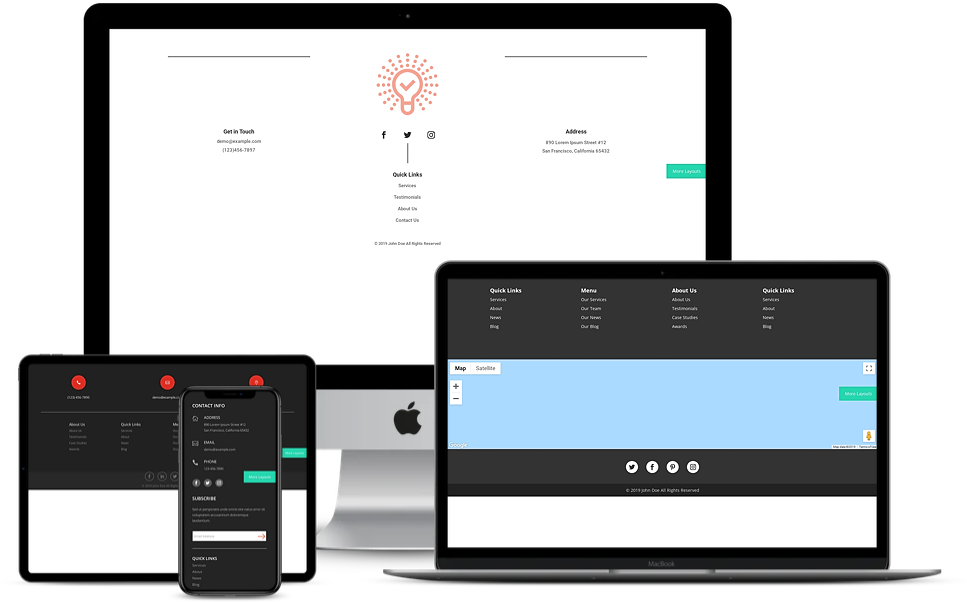 6 Divi Footer Layouts Made for Theme Builder
With Paquet, you've got the option to change your website's footer area multiple times without taking much time. This pack includes 6 creatively designed Divi custom footer layout with keeping in mind the usefulness of the footer section. Import them to your Divi Library, and they're ready to use as your custom Divi footer layouts. Customize according to your needs or profession using the Theme Builder.
WooCommerce Got More Awesome With Paquet
Don't limit your eCommerce store with product page styles that come with the WooCommerce plugin. Paquet has a complete set of 13 WooCommerce product page layouts for any digital store or Divi WooCommerce theme. It includes 08 product page layouts for Divi 3 and 05 layouts for the Divi 4. All templates inside this Divi eCommerce layout pack support Divi Breadcrumb, on hover product zoom, product category, quantity slider, add to cart button, ratings, and many more useful features.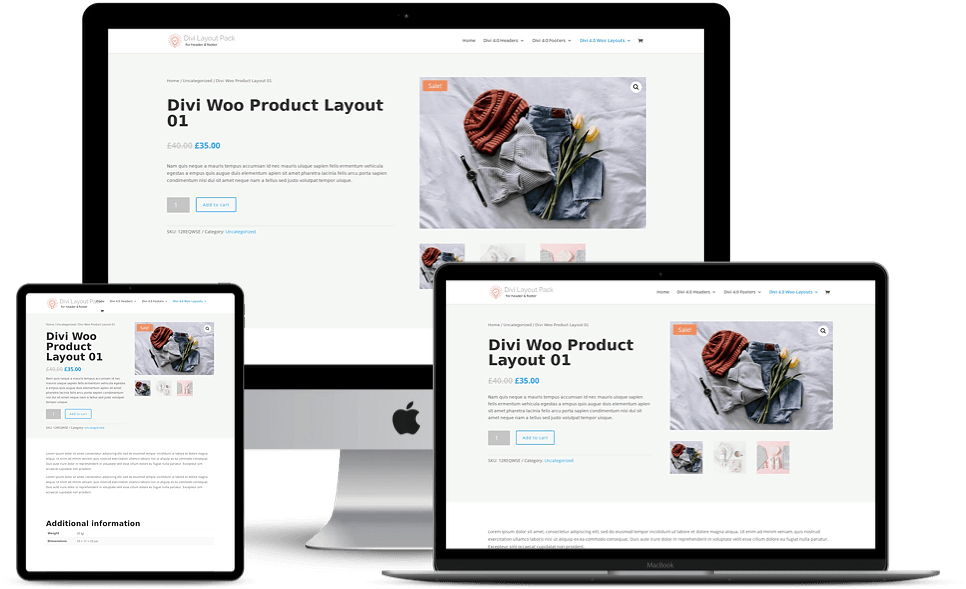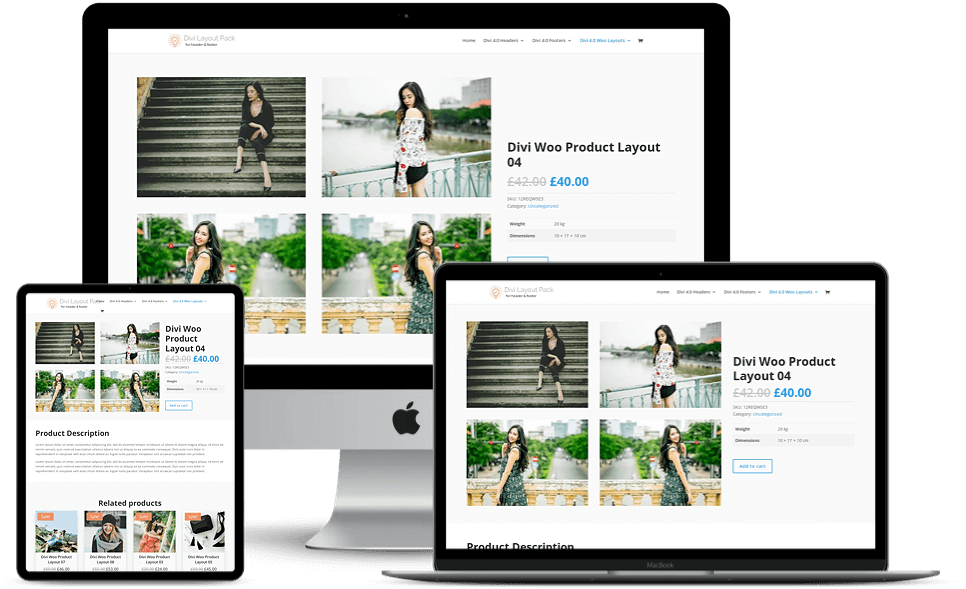 Responsive, Lightweight and Fast
All the layouts available in the Paquet are designed using Divi's new Theme Builder. Therefore, they're ready to use on any website running on Divi 4 and later. Responsive to all screen resolution, and comparatively faster than plugin layouts.