Premium Prebuilt Websites
Purchased from Elegant Themes
If Divi Plus is purchased directly from Elegant Themes, all premium child themes are included in the supplementary file named supplementary.zip.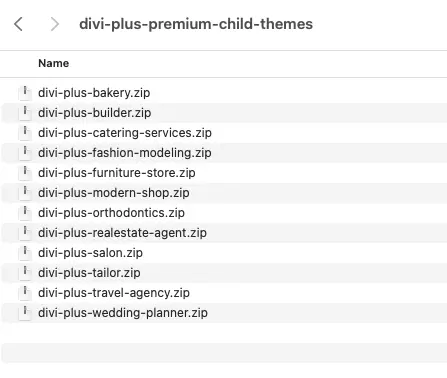 Purchased from diviextended.com
To gain access to the Divi Plus premium prebuilt child themes, users must have either a Divi Plus Agency license or a Divi Extended Lifetime Membership.
With the Divi Plus Agency license and lifetime membership, users will receive the Divi Plus plugin zip file via email and access to all premium child themes. These child themes can be easily downloaded from the Download section, enabling users to select and download their desired premium prebuilt Divi Plus child theme.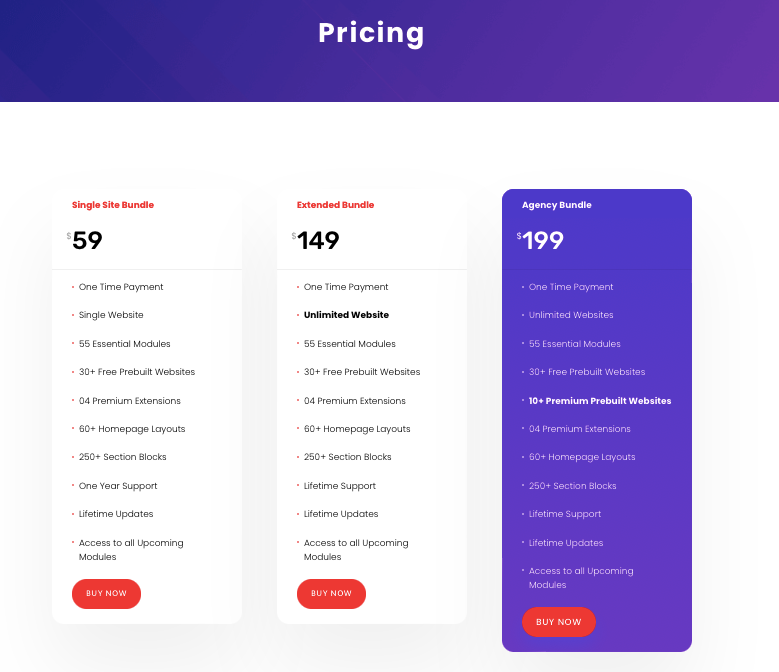 How to install & import