Divi 404 Extended Documentation
easy instructions to get you started
File Structure
Name of plugin file is divi-404-extended.zip. It can be downloaded from the link in order confirmation email. The plugin is also available for download from the My Account area. If the plugin was purchased from any vendor, the download link will be available at their website.
The second file available for download with this product is divi-404-extended-layouts.zip. It needs to be extracted and the file inside it "Divi Builder Layouts.json" needs to be imported to Divi Library. Once the layout is imported, it can be selected from the plugin settings page. Please refer to the video tutorial on how to do it.
Installation
Divi 404 Extended can be installed in 2 ways.
From the WordPress dashboard (most common and recommended approach).
FTP
In order to upload the plugin from the WordPress dashboard, navigate to Plugins >> Add New >> Upload Plugin >> Click on Choose File and browse divi-404-extended.zip from your Computer and finally click Install Now. On the next page, click on Activate Plugin button on next screen to activate Divi 404 Extended plugin.

If you are trying to install the plugin by uploading through FTP, you need to extract divi-404-extended.zip on your Computer. Once extracted, there will be a directory created with the name divi-404-extended. Now connect to the server via FTP and navigate to wp-content/plugins/ directory and upload the extracted divi-404-extended directory to it. Then navigate to WordPress dashboard and on Plugins page, click Activate to get started with the plugin.
The plugin after activation create a link on the Setting tab which opens the control for selecting a layout as 404.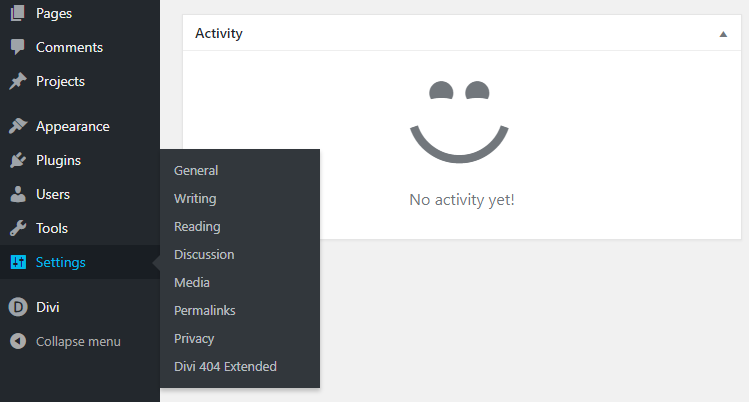 Plugin Configuration
Upon installation and activation, the following new page is created on the WordPress Dashboard under Settings tab.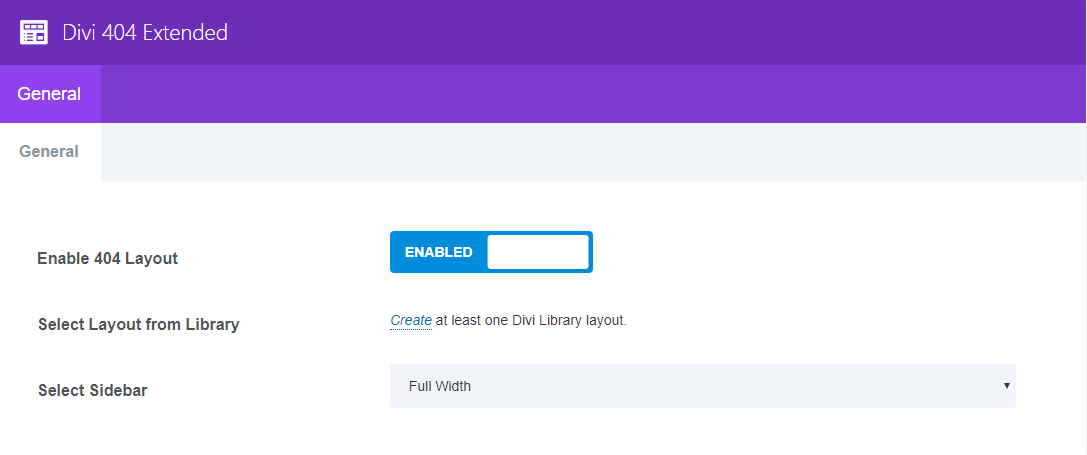 Divi 404 builder is not enabled by default after plugin activation. It needs a layout created and saved in the Divi library. If there is a layout it will show an option to select it or will present a link to create a layout in the Divi library.
The layout creation process is like building a standard Divi page and saving it to the library. Layout packs can be imported here as well and used as 404 page.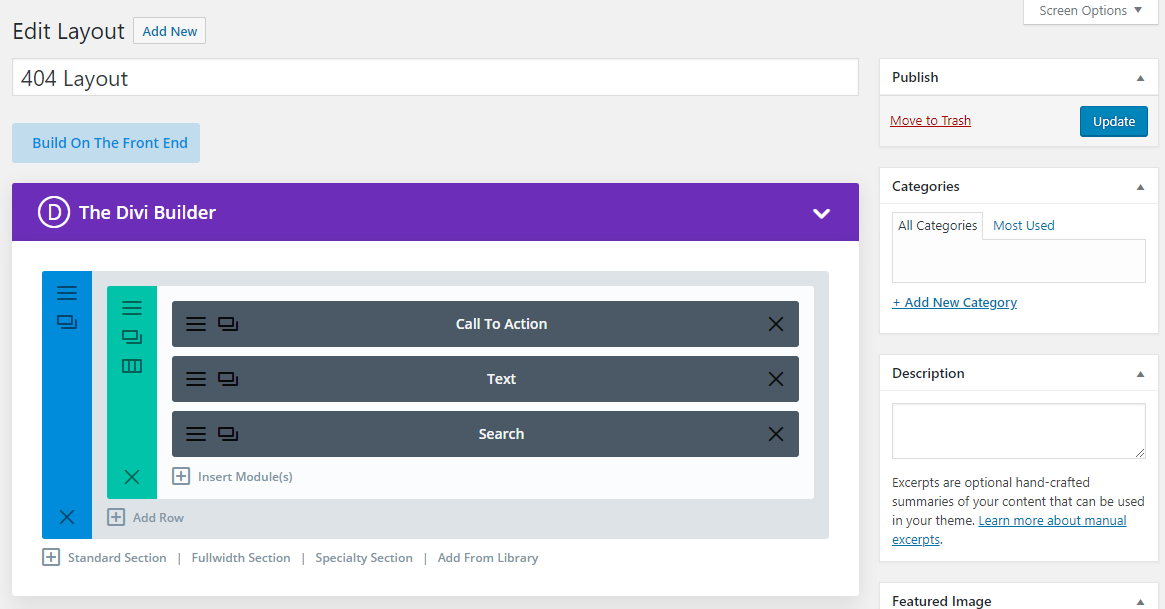 Once saved to the library, the plugin settings page will show the layout available for selection as 404 page layout.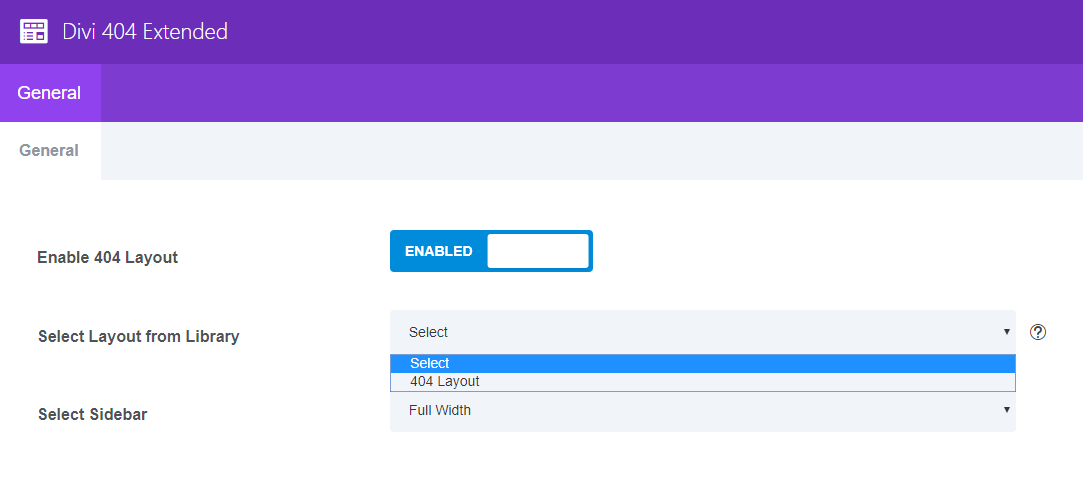 Divi 404 Extended Video Documentation