Blogy – Divi Blog Layout Pack Documentation
easy instructions to get you started
Download
A download link is sent in the order confirmation email. The product can also be downloaded from My Account area.
File Structure
After the purchase of the Blogy – Divi Blog Layout Pack, you'll get the following file.
blogy-1.0.zip
The product version may vary depending upon the current version you've purchased from the Divi Extended store.
Videos
📺 Video on how to import the Blog layout templates to your Divi Theme Builder.
📺 Video on how to assign layouts after importing to Divi Theme Builder.
📺 Video on working with posts after importing the layouts.
Documentation
Importing the layouts
Download blogy.zip file. Extract the file to obtain the Divi-Theme-Builder-Templates.json.
Go to the Divi Theme Builder.
Click on Portability icon on the top right of the builder and go to Import tab and chose Divi-Theme-Builder-Templates.json. Do not check the other options.
Click on Import Divi Theme Builder Templates.
This will import the blog and post templates to your Divi Theme builder.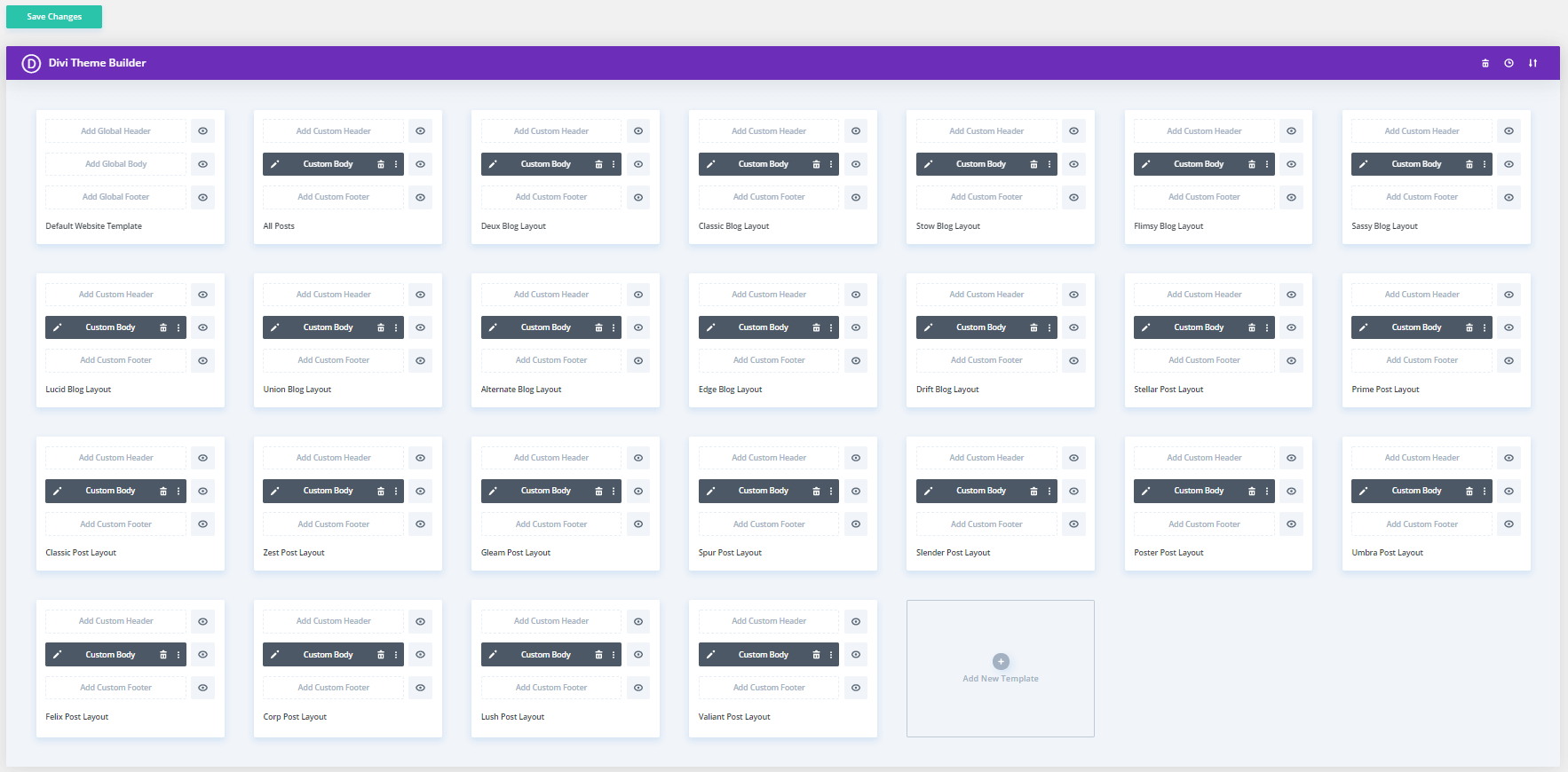 Assigning a layout to your blog page
Click on the setting icon corresponding to each layout and then on "Manage Template Assignment".
Under the Posts section, check Blog and save.
This will render the layout on your 'Posts page' specified from the Reading Settings.
Use Blog layouts as Archive template by adding Dynamic Title
You could also use the layouts as your archive pages. In order to do that…
Assign the template to the archive you want.
Edit the template body.
Edit the module that displays the Blog title and click on Dynamic Content icon as highlited in the area
On the next screen, select the "Post Archive Title" and save the template.
Now you will see the template in action on your selected archive(s).
You could also update the demo content used for subtitle and button links as per your preference.
How to use Post Layouts
Post Templates are imported to the Divi 4 Theme Builder along with the Blog templates. Enable a template you want to use as your Post Template and assign it to to your all or selected posts. If you want to modify an element of the template, edit it in the Divi Theme Builder.
How to use Search Result Layout
To apply search result layout, look for "Search Result" template in Divi Theme Builder, click on settings and assign to your Search Results.